To buy an iPhone/iPod Touch/iPad is easy, but to create an Apple Account Without Credit Card is easier than ABC. Most of the people think that is very tough and requires some technical skills to make one. To make an Apple Account is not that hard because there is an option of making an Apple Account in iTunes. The thing that matters the most while making an Apple Account is the integration of Credit Card. When it comes to final step of making an Apple Account, iTunes requires you to add a Credit Card that you own because you want to make some purchases.
Not really. No one is willing to make a purchase from their Credit Card or wants to add a Credit Card in iTunes due to security issues. Most of the people don't prefer adding Credit Card and opt for cracked paid Apps instead of buying them officially. This practice of getting cracked paid Apps is wrong, but people download to test the game before they buy or make a final decision prior making a final purchase.
However, the step of integrating the credit card in iTunes to make an Apple account stops the person from making the account and the person ends in cancelling making the account because of credit card issue.
As of now, the addition of Credit Card in iTunes wont be an issue for you people because we have made a complete guide one how to create an Apple account without credit card in few steps.
How to Create an Apple Account Without Credit Card – Tutorial
To Create an Apple Account Without Credit Card in iTunes, we made a sample id to show you the process with the steps required to make an account.
Therefore, you will be using your own ID and not ours.
Step 1:
Open iTunes and search for Facebook or any other Free App.
Step 2:
Now click on "Free" to download the Application. When you will click on "free", a popup will appear saying to enter the E-Mail ID and Password of Apple Account. But we need to make one, so we wont be entering any.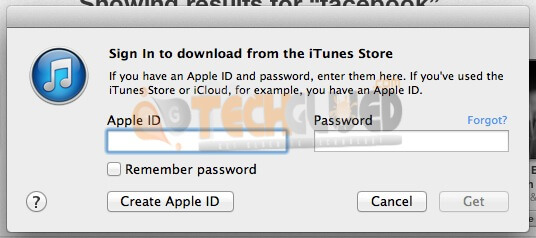 Step 3:
Now click on Create Apple ID and proceed next.
Step 4:
After terms and conditions agreement, it will ask you to enter Apple ID details that will be used to make and recover your Apple ID in future. Enter correct details because some times iTunes asks security question prior downloading an App.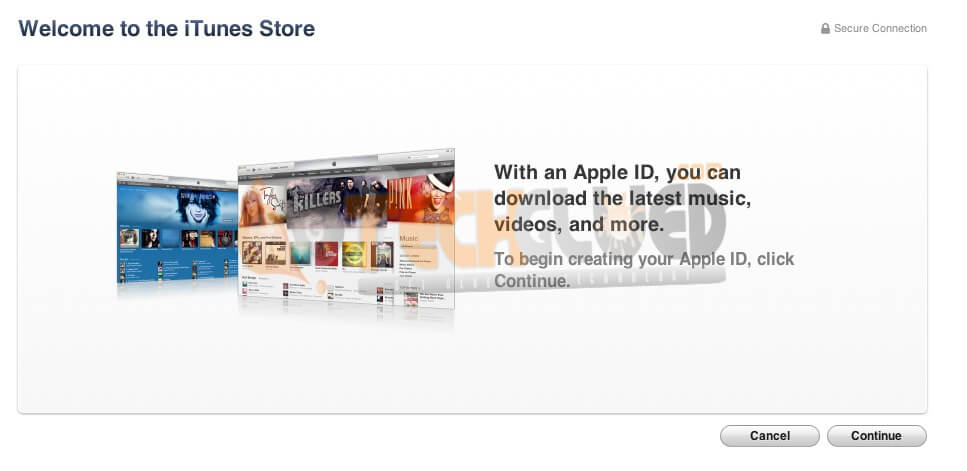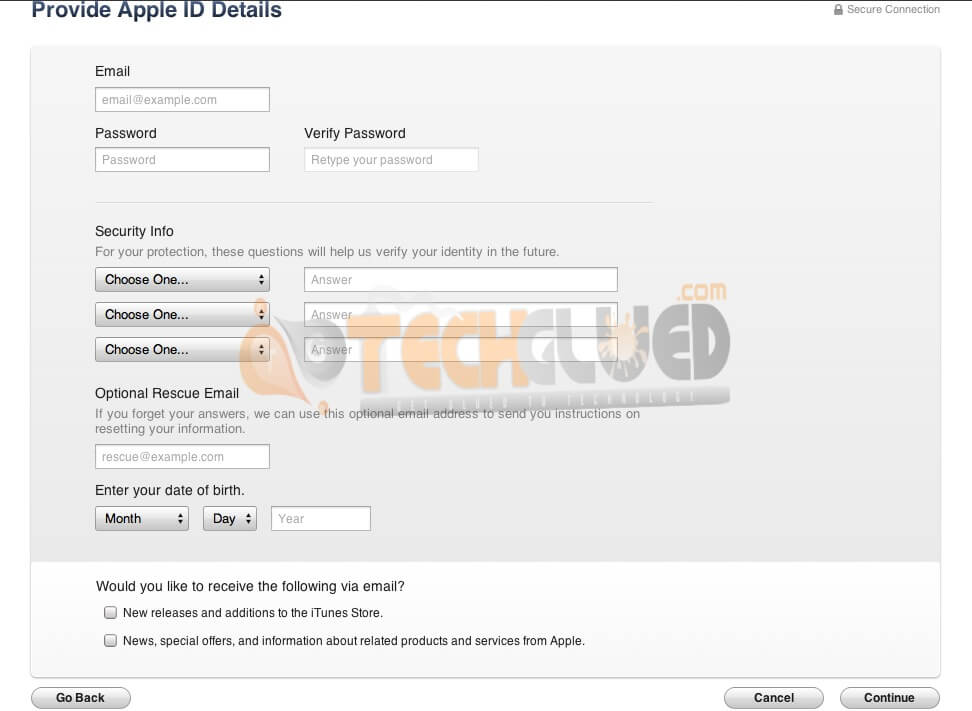 Step 5:
This is the final step. In this step you will see an Option of "None". Click that and enter your Billing Details.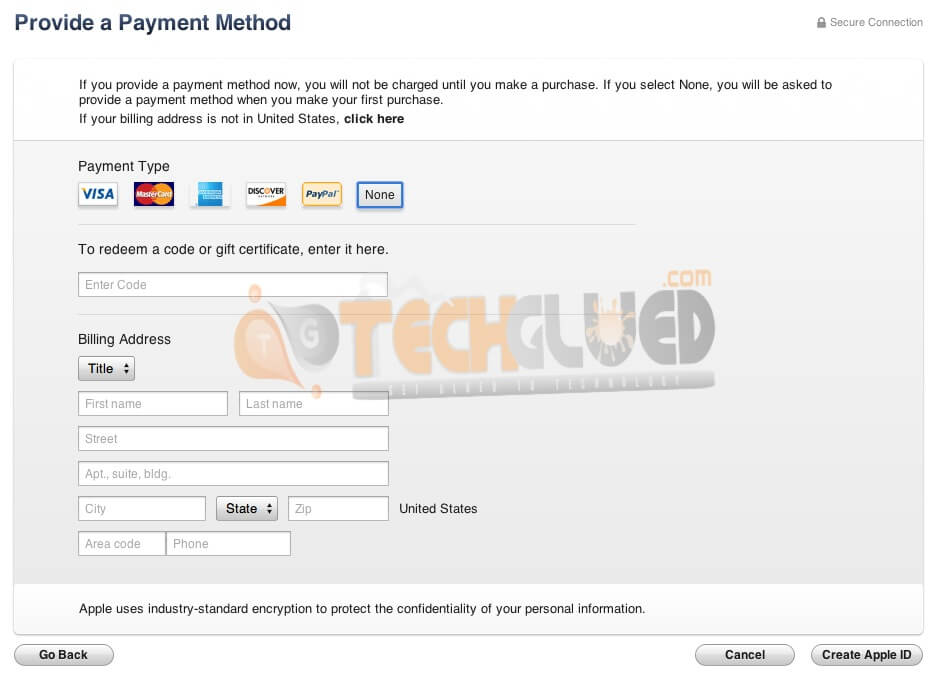 It was this simple to create an apple account without credit card via iTunes.