Earlier today, we got the most awaited iPad Baseband Downgrade for iPhone 3GS/3GS for which people waited two years. Every year the hopes were used to rise for the iPad Baseband Downgrade. Whenever there was used to be a new release of Redsn0w, people sued to think that the iPad Baseband Downgrade would be included in that or they might announce the iPad Baseband Downgrade some time soon. Unfortunately, that dream of iPad baseband Downgrade became a dream at those times. The last year, @Sherif_Hashim, the baseband Hacker for iPhone showed a demo of the iPad Baseband Downgrade in progress. Still there wasn't any progress told by the team.
After one year of the demos, the iPad Baseband Downgrade finally emerged for users who were waiting for the downgrade from ages. Many of the users lost their GPS by updating to iPad Baseband 6.15.00. There was no other way than updating to iPad Baseband 6.15.00 and to go for the Unlock.
Today, all of those who updated to iPad Baseband have got an opportunity to go back to the old baseband that is 5.13.02 and retain the official unlock with GPS back in their iPhone 3GS/3G. We know that no one can wait for the iPad Baseband Downgrade because it must be the happiest day of his or her life. Every one must be willing to downgrade their iPad Baseband to old one and must be looking for a perfect guide. So we have made a small and perfect guide for the users stuck on iPad Baseband to Downgrade it the easy way.
Note: This method will only work with iPad Baseband 6.15.00 and not for 5.14.xx+ basebands.
This guide can be used on MAC and Windows Both.
Step 1:
Download Redsn0w 0.9.14b1 for MAC/PC from our Software's you need page. Don't forget to run as admin mode in Windows Only.
Step 2:
Before going into Jailbreak press the "Extras->Select IPSW" button in redsn0w to tell it which firmware version you have installed (new-bootrom 3GS users can usually skip this step but it doesn't hurt for them to do it too).
Open up Redns0w and hook up your iPhone 3GS/3G with your PC/MAC. Make sure that you got the iPad Baseband installed on your iPhone 3GS/3G. After opening Redsn0w, go into jailbreak Option.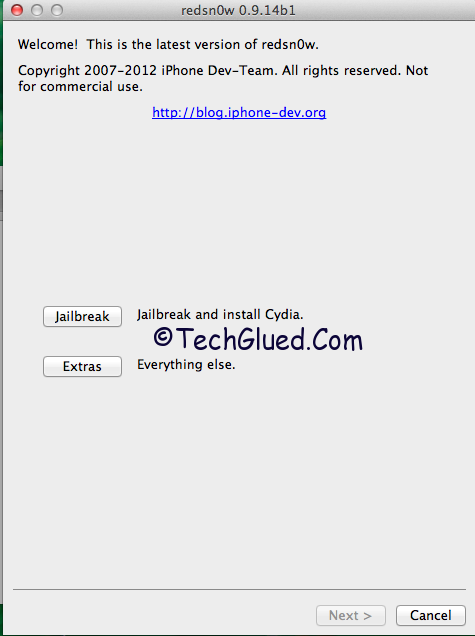 To see for the iPad Baseband,Simply navigate to
Settings>General>About>Modem Firmware.
Step 3:
Here we forgot to mention one step and we are adding it right now.
You need to turn your iPhone OFF Manually before proceeding on with this step. This step is very important to avoid mount problems when the ramdisk is running!
Now put your iPhone into DFU mode and let Redsn0w recognize your Device's iOS version.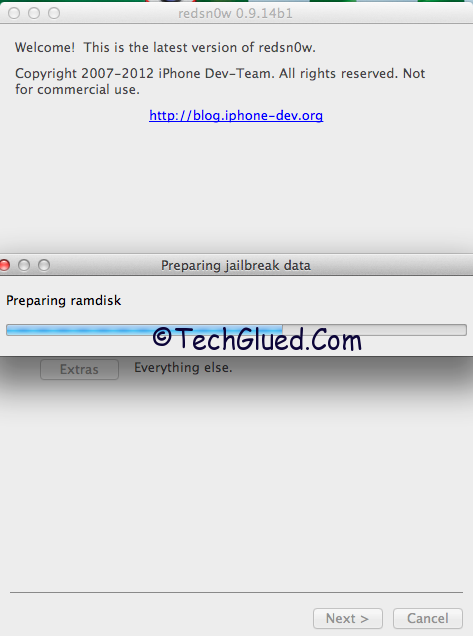 Step 4:
Once the recognition is done, proceed next.
Step 5:
When you will proceed next, Redsn0w will show you several different options from Install Cydia to De-Activate.
You are only Interested in Downgrade iPad Baseband.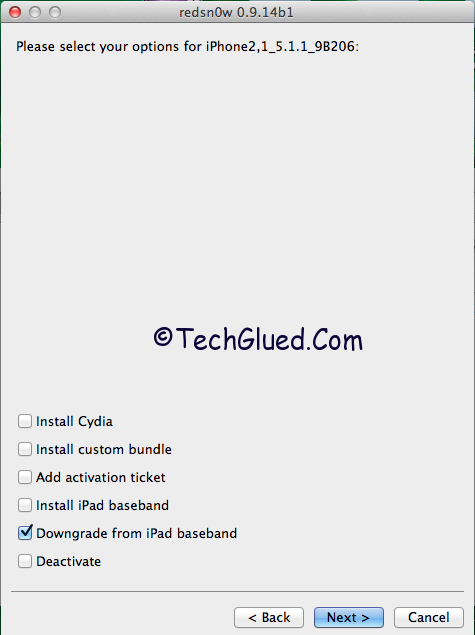 Step 6:
Only check that option of Downgrade iPad Baseband and Proceed next.
Step 7:
Cydia will do its work on your iDevice.
Once done, you will be back on to old baseband 5.13.02.
If you face any issue of "NO SIGNAL" on the old Baseband, then simply follow the guide here to solve it.
Once every thing is done according to the steps, you will successfully Downgrade iPad Baseband.
UpdateX1:
Video:
Special thanks to DinoZambas2
UpdateX2:
Follow the guide over here. And for any kind of Error, Please see the solution here. If the problem still persists, feel free to contact us via the Contact Us Form.
Comments
comments