People who are buying used iPhone's are now complaining that they are getting this error message whenever they try to sign into iCloud with their Apple ID and Password. The error that they get is "The Maximum Number of Free Accounts Have Been Activated iPhone" and this error is a really badarse message for the users. It is because Apple has some limitations on its iPhone for using Apple IDs to prevent fraud like Free Storage per account and many other things. Therefore, Apple has limited the account signups to 3 per iPhone. This means that a person can make up to 3 different Apple ID's using one iPhone and after that they will start receiving the same message mentioned above.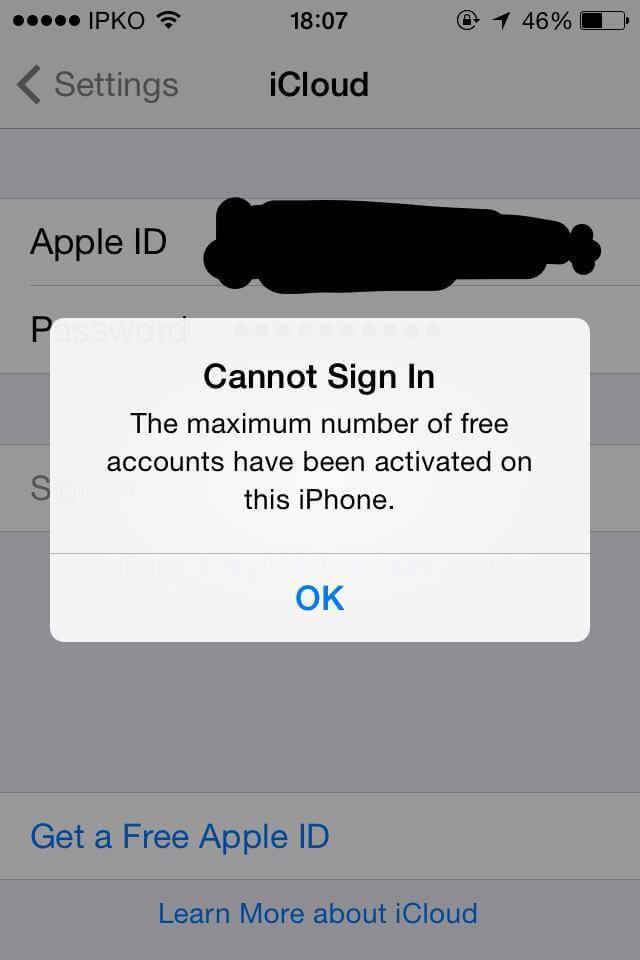 If you are one of those people who are continuously seeing this error and don't know what to do and are tired of trying everything that people have told you to do so, then you are at the right place because we have cracked the code behind this theory and we know the exact solution that will make this error of Free Accounts go away.
How To Fix iCloud Maximum Number Free Accounts Activated iPhone
The solution for this method is as easy as ABC. All you need is to grab another iPhone that can be of your friend or some one you know and make an Apple ID on that phone or you can make an Apple ID online via iTunes PC or MAC. You can follow the guide of making Free Apple ID without credit card.
Once you have created the Apple ID, now you need the iPhone of other person as mentioned above. When you get the iPhone of other person, make sure that they were or are not getting the same error message as you are getting.
After you are done assuring, now sign in with your iCloud ID on their iPhone and when its done, then you can sign out.
Now sign in with the same iCloud ID in your iPhone and it should work for you as you would have bypassed this error already.