We over TechGlued.Com are planning to introduce a new service under the name of Support, of which no one ever had imagined of. We are looking forward to help every single one of you facing problems regarding Jailbreak, Different errors, and any problem you got regarding iDevices or another platform. Our team of expertise will be available for you every time you want them or need help. We will try our level best to provide you with the best solution with our years of experience.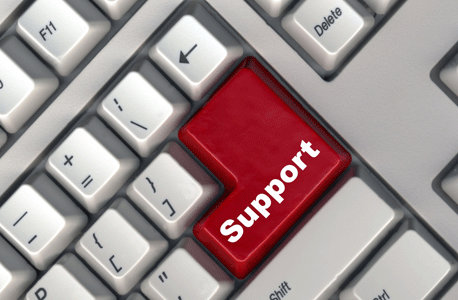 In the advance era of Technology, we have decided to move on to verbal communication rather than written communication. In other words, we have decided to help you live rather than writing tutorials and wasting your time in reading them. We have decided to support you people over Team Viewer and Skype. These two mediums of help will be used all the time and will be highly appreciated if you got these two programs and willing to cooperate with us.
The online support will be consisting of three people:
Daudi
Absar
Tottiz
Whenever you need help, you are advised to call on Skype and ask the name of the person who is available to avoid future conflicts. We won't promise you 24/7 online support because of different time zones. The three of us are from different time zones, Countries, and Languages.
We are also proud to announce that our experiences staff speaks main languages and are willing to help you in your Language. We will highlight the languages they speak.
Daudi can speak English and Urdu
Absar can speak: English, Urdu, and Arabic
Tottiz can speak: English, German, and Arabic
Above are the languages which can be spoken by our support team people.
Now moving towards the Team Viewer support, our support team is willing to help you over Quick Support which is limited till 30 Minutes. You can download the Team Viewer quick support from below.
If you wish to have a full session of help, so download the full Team Viewer version from below.
To use Team Viewer, simply send or tell the Support representative the ID and PASSWORD of the Team Viewer.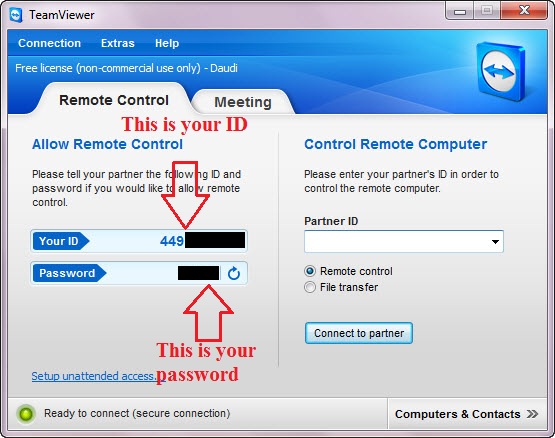 The Team Viewer support will require a person having a good connection greater than 512KBPs of Speed. This will increase efficiency and will allow our support to help you easily. If you don't have a good connection, we would recommend you Skype screen sharing for further support or you can get Skype support.
The best thing about this support is that it is free of cost. There are no hidden charges or any sort of cost affiliated to our support. Our services will be free. If you want to donate some one willingly, this is up to you and the person whom you want to donate as a token of appreciation. You can ask them their Paypal ID and donate them or gift them. It is up to you whatever you want to do. Donating is not compulsory. If you feel like donating for our hard work, you are most welcome.
Note
:
If any of the support people misconducts or refused to help, kindly fill in the Contact us form with the person name, the entire scenario summary that happened, and we will take action against him after the complaint is proved against him. Kindly use the contact form for legit use only.
If any of the support people ask for donation or ask for money, kindly fill in the Contact us form with the person name, and your details.
If any of the support people fails to help you, kindly ask him to connect to you some other support person if he is available. E.G: Daudi is helping you and he cannot go through some problem. Let's suppose jailbreak. You can ask Daudi to ask Tottiz or Absar to help out.
If the person is available, he will for sure help you out. Otherwise make an appointment or tell the representative your time zone i.e. PDT, GMT, EDT or so on and Date on which you could easily contact them.
Kindly avoid personal discussions because they waste a lot of time
If you have added any representative of the Support, the management at TechGlued.Com won't be responsible for any sort of misunderstanding or anything.
Do remember that your Feedback is really important to us. Your kind feedback will help us to improve our service in a better way. If you like our service, don't hesitate to like us on Facebook, Twitter and share with your friends with the help of side widgets.
You can add us on Skype: TechGlued