These days, Technology is changing at a great pace that major change in technology seems to be a minor change to us because we are somewhat addicted to this fast moving technology. Back in 90's when anything new was introduced and one couldn't understand on how to use that thing, it was called Technology. This might sound strange now because later in twenty-first century, every one tried to coupe up with this fast moving technology and made their self compatible with all the latest trends along with tidbits. Therefore, these days we don't feel a major change as a major; the major change seems to be minor for those who are in contact with the latest trends and gadgets that are being used in this twenty first century.
However, we can still find some people who are not compatible with latest trends and gadgets, they prefer the old living style of 90's in which they spent their whole life. In order to survive in this twenty first century, every one needs to stay up to date with all the latest trends of the technology because every organization around the world is trying to implement latest technological gadgets to save time and cost. The foremost example of staying up to date with technological gadgets and how to make the most out of them is of Korea's Tesco Super Market. Korea's Tesco Super Market was the first store in the world to use QR Codes on a subway to reduce the time of customers and it made an ease for the customers to shop at a Subway station while waiting for the Train to arrive. All the customer's need to do was to take out their smart phone and scan the QR Code of the product that they wanted to buy. After the QR Code of that particular product was scanned, the customer was redirected to the cart to finalize the order and fill in the information of shipping address to ship the items at their destination.
Until now, Korea was the first one to implement this QR Code technology in the country. As for now, Pakistan the under developing country has joined the race by implementing QR Code based system in an Application for iOS and Android called olaround.
Olaround is a product of Bramerz which is launched in association with Google & Ufone and is supported by P@SHA. This is not an incentive or a discount system only; indeed, it is more than these things in just one single App for all the smart phone users.
What is Olaround?
The Olaround is somewhat self-explanatory. If we read the name as "All Around" by eliminating the "O" from it, we can have a clear idea about the App that what is this App about and what will it have inside of it.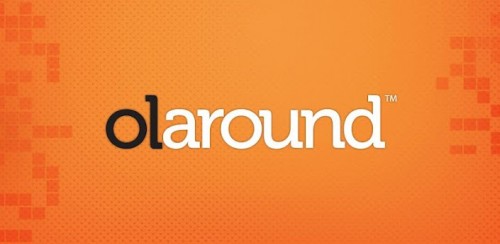 Olaround in simple words is one place price listing/menu made for smart phones in which a user can see tons of restaurants listings with updated menu cards.
How does it work?
Olaround is a simple App made for iOS and Android users having the functionality to scan QR Codes located at different restaurants that are listed in the Application across different cities of Pakistan.
All you need to have is this Application installed on your smart phone and must find a place where you want to hang out on olaround. Once you are done with finding the place, simply check for the menu, prepare your order, visit the place, ask the waiter or respected person to give you the QR Code card, so you can punch it virtually to avail discounts/freebies
The other way around is to open the App, visit a restaurant that is listed in the App, go to olaround scan option, and it will ask you to scan the QR Code present on a card. Once you scan the QR Code on the card, you will check in that place. When you are done scanning with the QR Code, a message will popup that you have checked in using the Application, therefore show this message to the staff to avail a freebie or a discount offer.
Official "Olaround" Video:
What Incentives are given out by Olaround?
Olaround is having about 170 listings of different restaurants across different cities of Pakistan with more companies joining them on daily basis. Every company has different incentive scheme under the name of "kicks." Every restaurant listing is offering something good and unique incentive.
We have taken Purple Haze as an Example. As you can see below, Purple Haze is offering some nice discount on first, second third, fourth, and fifth punch. (They are offering amazing discounts. Other than this, some fast food chains offer a free drink at first punch like McDonalds (we availed one today) and on the tenth checking punch, you get a free McChicken Burger for free.)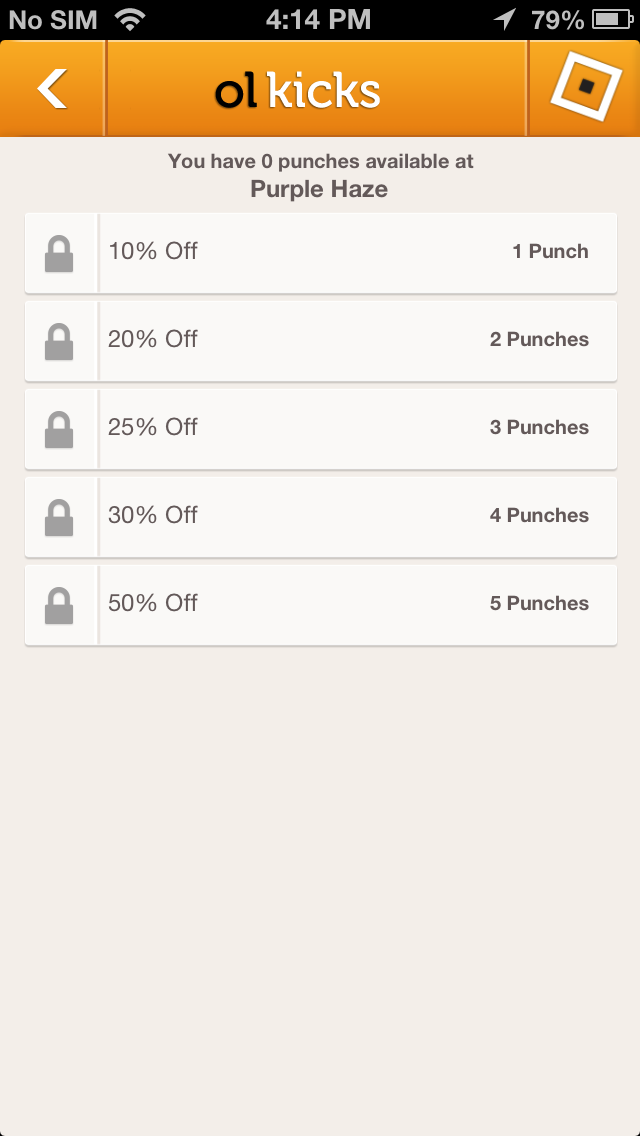 How does the QR Code Looks like?
Before using this amazing service, we were wild guessing about the QR Code thing that it will be presented to us in printed form or on the final bill or some other form. However, when the manager of McDonald showed us the QR Code, we were blown away. It was very well organized and in proper manner along with complete instructions.
Below is how a QR Code Looks like: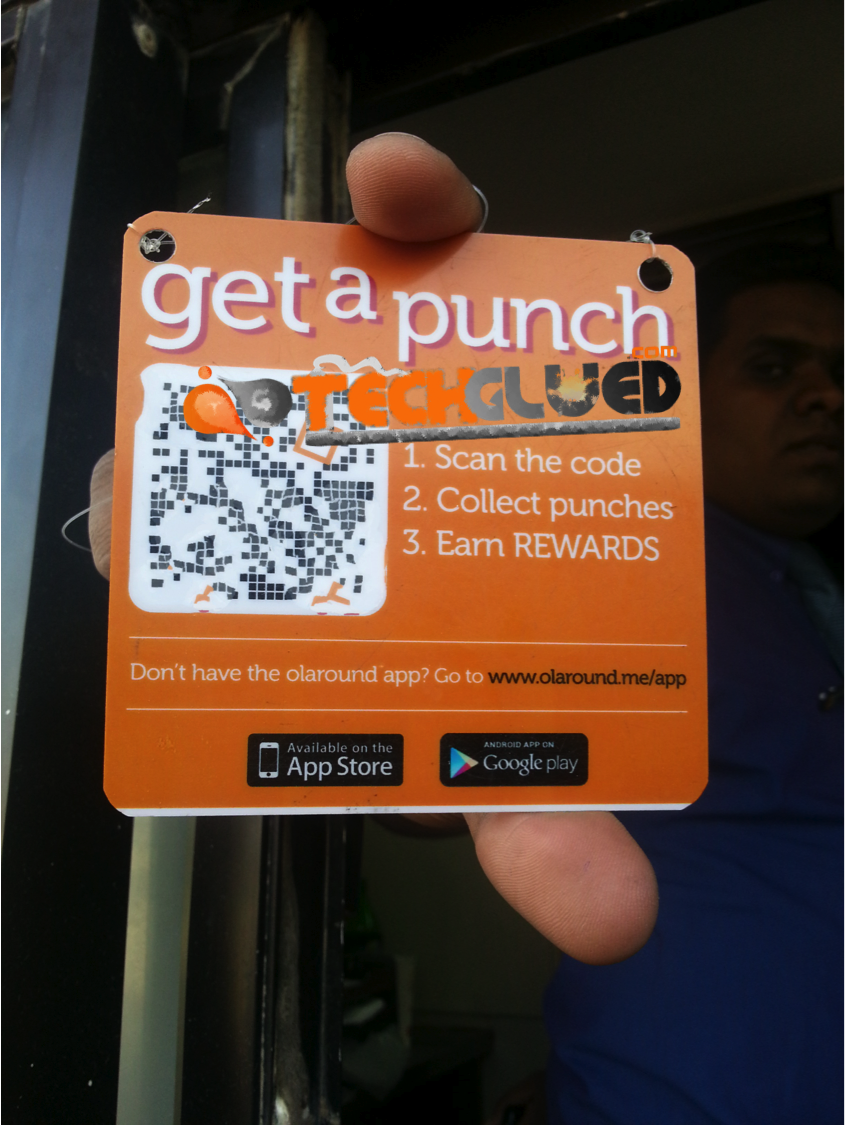 Thanks to the manager for giving us the chance of taking the picture of the QR Code and increasing our experience.

Note: The QR Code has been edited and it is not in its original shape.
First Impression with Olaround Application for iOS and Android
After hearing about this awesome app from somewhere, today we went out to test this Application at McDonalds Phase V branch also called Sea View Branch. At first we thought to go in the dine-in area that was under construction, so we went to drive thru and asked the staff member if he was aware of this Application promotion thing. The staff member couldn't understand at first and called out the manager. Then we asked the manager if he knew something about QR Code, he was blank. Then we told him in simpler words that we got an App over here by which you scan the barcode sort of code and get some incentives. As soon as we told him the details, he continued with the details and asked us to punch in virtually with our smart phone to avail the discount offer.
The moment we punched in with our smart phone, a messaged pop-upped stating,
"Thank you for punching at McDonalds, Kindly show this to the staff and avail a free drink."
We showed the message to the manager and he told the staff to grant us with the free drink.
After using the App on Android Smart Phone, we were fascinated with the best use of the technology brought to Pakistan.
Drawbacks of Olaround
There are no such major disadvantages of Olaround, the only drawback that we encountered today was related to lack of awareness, and it seemed like the staff wasn't well trained about the Olaround Application at the place where we visited. It took us about 3-5 minutes just to explain the staff about this QR Code stuff and the application that is currently rolling in the Market.
However, at first the staff denied the fact if any thing as Olaround exists with them. After explaining them in simple words, they understood and showed us the card on which we had to punch virtually.
The second draw back that we found was the App requires Internet to punch the card. If you are willing to punch through a driveway, then you will need to enable your Mobile Phone Internet to punch and avail the offer of incentives.
Limitations of Olaround
The limitation of Olaround is that you can punch once a day at any place you want to go and we believe that this is a good thing. If you are planning to go for breakfast at ABC Restaurant and then in night you plan to go to the same place for dinner, you wont be able to check in with Olaround because you have already punched for the day in morning.
However, you can go to different places compatible with Olaround for punch incentive system.
Conclusion
To sum up all the things a long with features that we explained above, we would like to say a big thanks to the team of Google, Ufone, P@SHA, and Bramerz who brought in this idea to Pakistan. Other than this, Olaround was the first application released that supported multi platform of Android and iOS, as well as supported the iPhone 5 display.
In the end, we would recommend this Application to every one who is living in Pakistan. This is necessary have App for smart phone users.
In order to avail this awesome service at your smart phone, kindly download the application from the link below
Download Olaround for iOS from here
Download Olaround for Android here.
Alternatively, you can scan the QR Code and get redirected to the App on your Smart Phone.
For iOS
For Android