Earlier today most of you might be busy in buying the new iPad. You all must be stuck in the whole long line outside the Apple Store to get The New iPad which launched today all around the world. On the other hand, NotCom, the Developer behind TinyUmbrella was busy in updating its tool with the support of iOS 5.1 for The New iPad and Apple TV 3.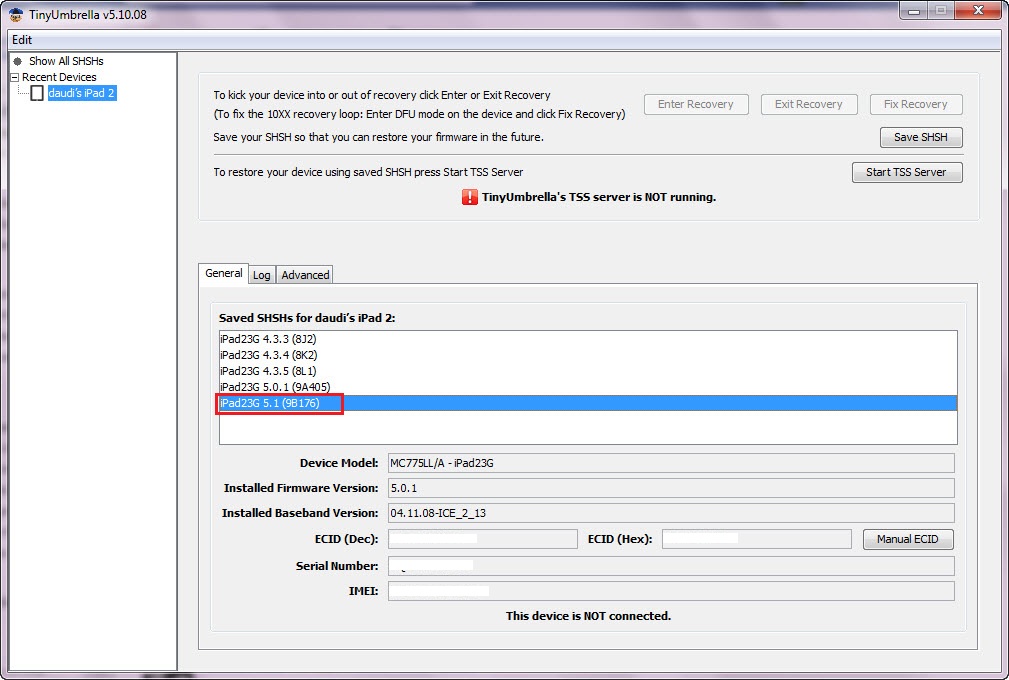 TinyUmbrella now has support for saving 5.1 SHSH for Apple TV 3 and the iPad 3 (all versions). As of now we still cannot restore them but we are working on getting that working from a bunch of angles. I'll let you know more when I do.
This is not big news to hear about the SHSH Saving support came for the New iPad and the Apple TV 3, the news is that the New iPad got Jailbroken earlier today by Dev-Team member called @MuscleNerd. He showed some photos of the New iPad running Cydia. He only showed a little proof of the Jailbreak which doesn't means that the Jailbreak is around the corner. He also stated that the Jailbreak needs a lot of work and will be released when it is done.
Till then save your SHSH Blobs for the New iPad and Apple TV 3 with previous devices like iPad 2, iPhone 4S, iPhone 4 and so forth. If you have saved the SHSH Blobs for the New iPad, Apple TV 3,iPad 2, and iPhone 4S, this doesn't means that you can restore to iOS 5.1 even if Apple Stops signing the IPSW because we cannot utilize the SHSH Blobs for all the A5 family for the time being. Either we need a Bootrom level exploit or some other angle which @NotCom mentioned above in his blog post.
You can download the latest version of TinyUmbrella for your designated OS from our Software's you need page where every software of iOS from Firmware to Jailbreaking tool is present. If you need any additional help with anything, just visit our Support page.