Following the same tradition of releasing a Beta of new iOS Version after two weeks, Apple has released iOS 7 Beta 2 for developers exactly after two weeks of WWDC 2013. On June 10, 2013, Apple released the first iOS 7 Beta 1 for developers and demoed a major overhaul that they did to the iOS 7 at WWDC 13.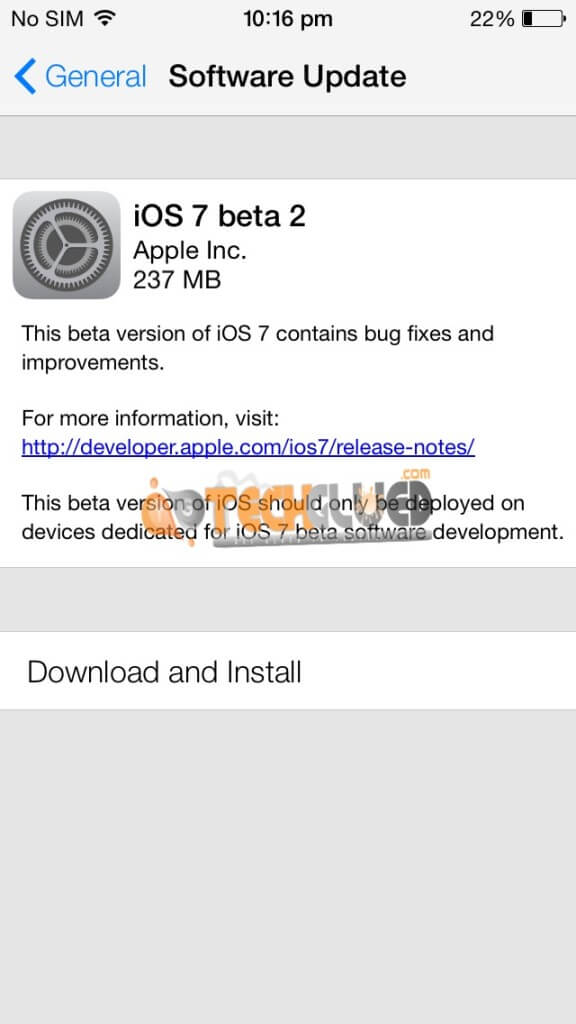 Those developers who are on iOS 7 Beta 1 can download iOS 7 Beta 2 via OTA and update to it. Those of you who are dependent on the firmware file would need to wait because actual download links will appear sometime later on the dev-center by Apple for iOS 7 Beta 2.
We will update the post as soon as we get hold of the links and get hold of the change log. Stay tuned.
You can download iOS 7 Beta 2 from here for iPhone / iPod Touch / iPad.