Fix Unable to Download App Error
Recently many people have started to complain about this famous error that came for no reason while updating or downloading Apps in any iOS version. The iOS version can be any, but the devices can be iPhone, iPod, and iPad. The name of this error is "Unable to Download App". This is the last most freaking thing that one should be seeing on their iPhone or iPod or iPad, while updating an App or downloading an App. However, there is no official statement made by Apple regarding this "Unable to Download App" Error and it was believed that it came due to Apple servers were down or there might be something wrong with the App its self or may be something else.
Lately, this "Unable to Download App" Error has become a greatest nightmare for many iOS users. This doesn't means that it will haunt every one, but it is haunting very few people for no reason.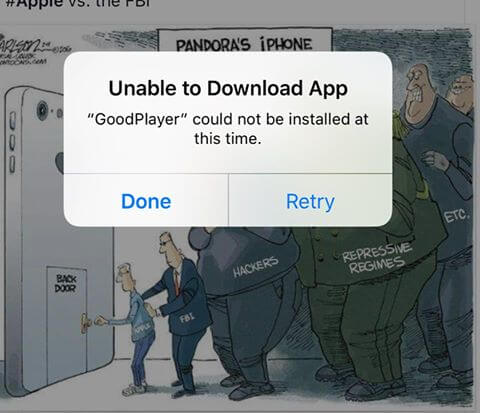 Therefore, we did some work around to fix this error and found some working solutions for most of the people and the same solution didn't work for some of them. Hence, we will first share the most common and working solution that worked for many and then we will share our own method that worked for those who were unable to fix the error using these common methods.
How to Fix Unable to Download App Error iPhone, iPod, iPad
First we will start with the most common methods that work when Unable to Download App occurs.
The first recommendation that we would make is to update your iOS version. If you don't want to update for some reason or your iOS is updated to the latest one then you can follow this method:
Method 1 to Fix Unable to Download App on iPhone, iPod, iPad
Go to Settings>General>Date and Time>Set Automatically>Off. Set the date one year ahead. Try to download or update the apps again. If you get an error message, go back to the settings. Correct the date and time (set automatically) then go back and try to download or update the apps again.
Method 2 to Fix Unable to Download App Retry:
Sign out and sign in from the AppStore from Settings.
Method 3 to Fix Error Unable to Download App:
Sign out from AppStore, restart your device and do a hard reset by pressing the home and power button the same time and letting go both when you see the Apple Logo.
The Special Method to Fix Unable to Download App at this Time
This method is our exclusive method and we call it the Last Resort Method. When every method stated above fails, then we call this method to solve our issue and it works 100%.
Open App Store on your iPhone, iPod, or iPad.

Go to the Updates section.

Press Update about 10 Times and the screen should refresh its self.

Once this is done, try again and the Error should be gone.
Our last resort method to fix Unable to Download App works flawlessly on iPhone 5, iPhone 6, iPhone 6S and all the iDevices.