GeoHot, the father of iPhone Jailbreak released Active Root Tool that Roots Samsung Galaxy S4. This is the first time in history that GeoHot moved to a different platform in Smart Phone field from iOS to Android. In past, GeoHot used to jailbreak iOS Versions for a limited time and suddenly disappeared from the Jailbreaking community. Then after a long time, he made a heroic return when the team of well-known iOS hackers was planning to initiate SHAtter Exploit to jailbreak iOS 4.x.x series in their Greenpois0n Tool. Unfortunately, the exploit was leaked somewhere on the Internet and was fixed by Apple on the spot.
Before the exploit could leak, GeoHotz (George Hotz) made a heroic return and released L1merain Exploit for iPhone 4, iPhone 3GS, iPhone 3G, iPod Touch 3G, and iPod Touch 4. This l1merain exploit was a Boot Rom level exploit that PWNED the above mentioned devices for life. This means that Apple cannot patch the exploit until they don't release a new iDevice.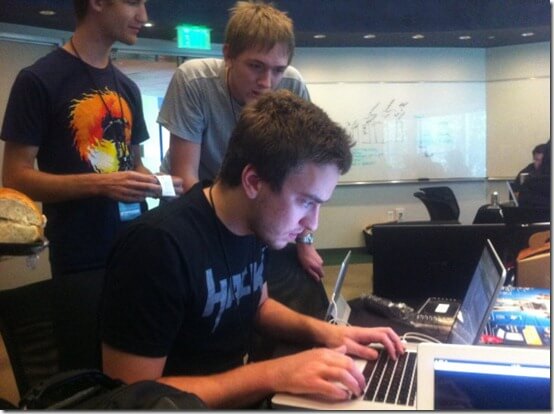 However, GeoHotz was never seen in the Jailbreak community after this L1mrain exploit for the iOS 4.x.x and newer versions. Later on, Sony sued him for Jailbreaking Sony PS3.
After the battle ended with Sony, GeoHotz was spotted at Facebook doing an internship. After the internship was completed, he disappeared like a ghost and was never seen in any field.
Recently, he release Active Root Application to Root Samsung Galaxy S4 Active that was released by Samsung on June 20, 2013 on Galaxy Premiere.
How to Root Samsung Galaxy S4 Active Using Active Root – Tutorial
GeoHotz has made the rooting of Samsung Galaxy S4 Active as easy an ABC. The previous rooting tools needed some files to be downloaded, but this tool of Active Root doesn't needs any file to be downloaded prior Rooting Samsung Galaxy S4 Active.
Step 1:
Go to Active Root website  Here from your Samsung Galaxy S4 Active and download the Tool by clicking on the Lambda sign.
Step 2:
Once you have downloaded the .apk file, simply install it on your Samsung Galaxy S4 Active and Run the file to Root your Samsung Galaxy S4 Active.