As expected, Apple released iOS 7 Beta 3 for developers after its traditional release of two Weeks. Like always, Apple seeded the third iOS 7 Beta after two weeks. On June 10, 2013 Apple release the first iOS 7 Beta 1 and exactly two weeks after the initial release, Apple released the second Beta on June 24, 2013. Following the same tradition of two weeks release for a Beta of iOS, Apple released iOS 7 Beta 3 for developers with minor changes and bugs fixed. This new iOS 7 Beta 3 might have brought some new changes to the UI or tweaks because Apple will continue to make changes in iOS 7 Betas until final release.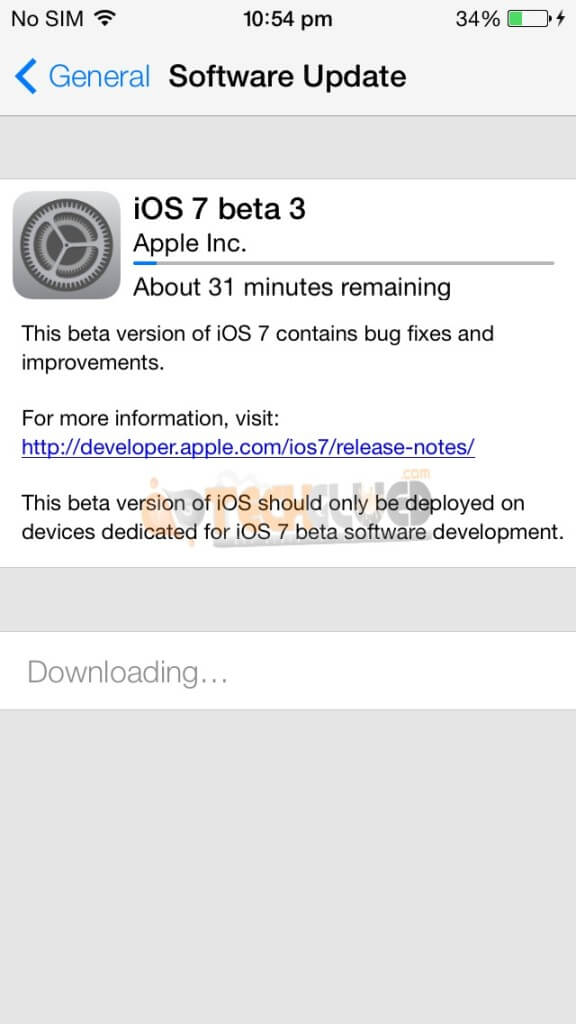 The change log of iOS 7 Beta 3 is underway, once it is out, we will update you with the changes made in this new iOS 7 Beta 3. Meanwhile, you can see some interesting things that were included in iOS 7 Beta 2 and we did a two-phase of that feature to see if really works or not. The name of that feature is Activation Lock.
You can download iOS 7 Beta 3 from here when the links are up.