Out of the blue Stefan Esser a.k.a i0n1c and a very well-known hacker in the iOS community released iOS 8.4 jailbreak video, which demonstrated that there is some hope left for the people waiting for the untethered jailbreak for iOS 8.2 and above to arrive. The video released by Esser is of iOS 8.4 Beta 1 in which he demoed the possibility of OpenSSH working via USB. Taking this advantage of OpenSSH, Esser ported Cydia on the iPhone 6 and released the video of iOS 8.4 jailbreak.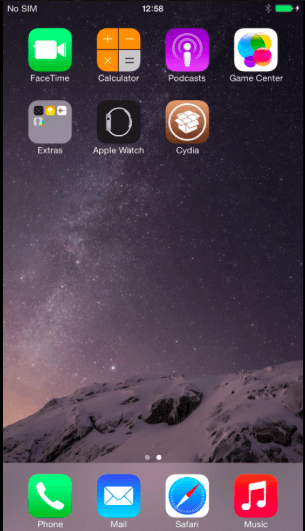 iOS 8.4 Jailbreak – Video
However, the above video is of the iOS 8.4 Beta 1 and Esser says that there are some files broken in this jailbreak version that is why he didn't show anything like tether or untether Jailbreak. He himself is not sure about what is wrong at the moment with the jailbreak because it is in beta stages.
Further on he vows to keep every one updated regarding the iOS 8.4 Jailbreak as he makes some progress from time to time. Once the iOS 8.4 is out of the Beta stages, then he or other teams that are working on to can do the final work on the Jailbreak achieve the goal of iOS 8.4 jailbreak.