Apple fans are around the globe divided into several different countries and cities. The same countries and cities, where the iPhone isn't officially launched, but the demand for ever new iPhone is equivalent to the demand of iPhone's in places where it's launched officially. Sometimes, we see an overwhelming demand of newly announced iPhone series across the borders. The only thing that stops them is the official and unofficial launch because the unofficial launch price is very expensive and official launch price is less expensive sometimes, but constant most of the time.
Same story goes with Pakistan. Pakistan is the country where iPhone's are not officially announced by Apple, but the demand is over whelming. Whenever there is a new iPhone release, people go crazy to buy the new iPhone. We have seen people asking shopkeepers about the availability of the new iPhone and price at which it will land in Pakistan or when they would start selling the new iPhone.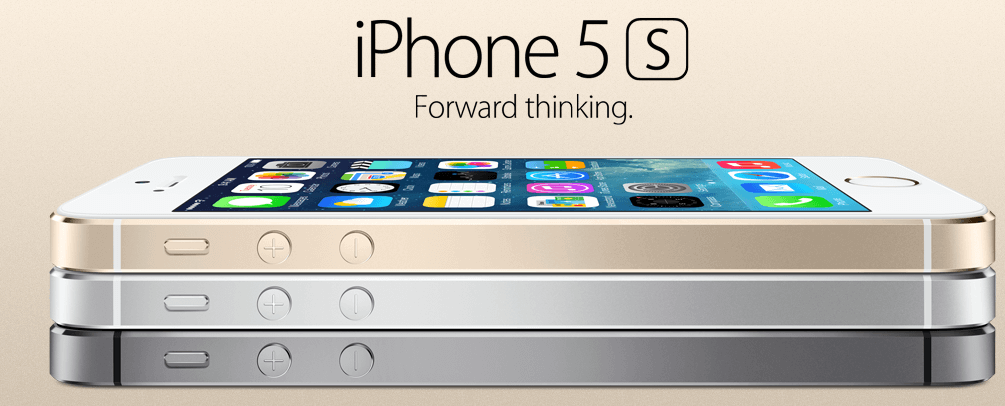 It usually takes 2-3 months for the shopkeepers to meet the iPhone demand because every new iPhone model that is released by Apple after a year sells like a hot cake in Pakistan. Amazingly, the new iPhone model arrives in Pakistan before it spreads out to the world. In other words we can say that iPhone Releases in Pakistan the second day after its official launch by Apple in selected countries. It's strange, but true.

iPhone 5S Release Date in Pakistan Unveiled:
Carrying on with the same fact that every new iPhone Model is available in Pakistan on imminent basis, we came across a well-known online store that will be starting iPhone 5S  pre-orders starting from September 14. The name of the online store is iShopping that claims to be the first online store to start iPhone 5S pre-orders in Pakistan with delivery starting from September 21 in Pakistan.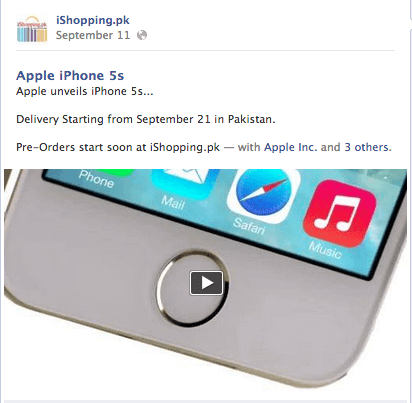 The iPhone 5S release date in Pakistan is set for September 21 by iShopping and we would be seeing many other online stores, retailers, and mobile shop keepers joining the competition of selling iPhone 5S across Pakistan.
The expected iPhone 5S price in Pakistan is 125,000-145,000 because the iPhone 5 arrived at the same price and now its being sold at old traditional rates. One more thing that should be kept in mind is that the iPhone 5S prices in Pakistan will vary from color to color and from GB to GB. This means that Space Gray iPhone 5S 16GB would be sold for 125,000 PKR (E.G), White iPhone 5S 16GB 130,000 PKR (E.G), and Golden iPhone 5S 16GB would be the most expensive ranging up to 150,000 PKR or more. (P.S Note that prices are taken as an example. Actual prices may vary).
Like wise, an additional GB for the iPhone 5S would cost an additional increment in the figures.
iPhone 5S Demo Video:
Hence, we are skeptical about the iPhone 5S release date in Pakistan quoted by iShopping because according to our analysis, iPhone 5S would be selling like hot cakes in the countries in which it's releasing. We are semi sure that the iPhone 5S release date in Pakistan will ship to the end of September and many others will start ordering/bringing in the iPhone 5S in Pakistan.
We really hope to see the same iPhone 5S release date in Pakistan that is September 21.