It's too premature to talk about Apple October 2013 Event because few days back Apple finished a Media Event on which it announced iPhone 5C and iPhone 5S with a new design along with major hardware changes. More amazingly, Apple didn't even started the pre-orders of the iPhone 5S, where as iPhone 5C pre-orders are live and selling, would take place on September 20, 2013. However, we are talking about Apple October 2013 Event because we have some data in our hands that motivates us to talk about the upcoming event.
The data we got is not new, hence it is old and it belongs to the Year 2012, when we first reported about the October 2013 Media Event Speculation stating that Apple will announce iPad Mini with a Retina Display. In addition, Apple might take wraps off the iPad 5 because the tech giant company has changed the trend of announcing new products. At first, Apple used to announce new products after completing first birthday of its products, but in previous Year, Apple changed the tradition by announcing new products half-yearly.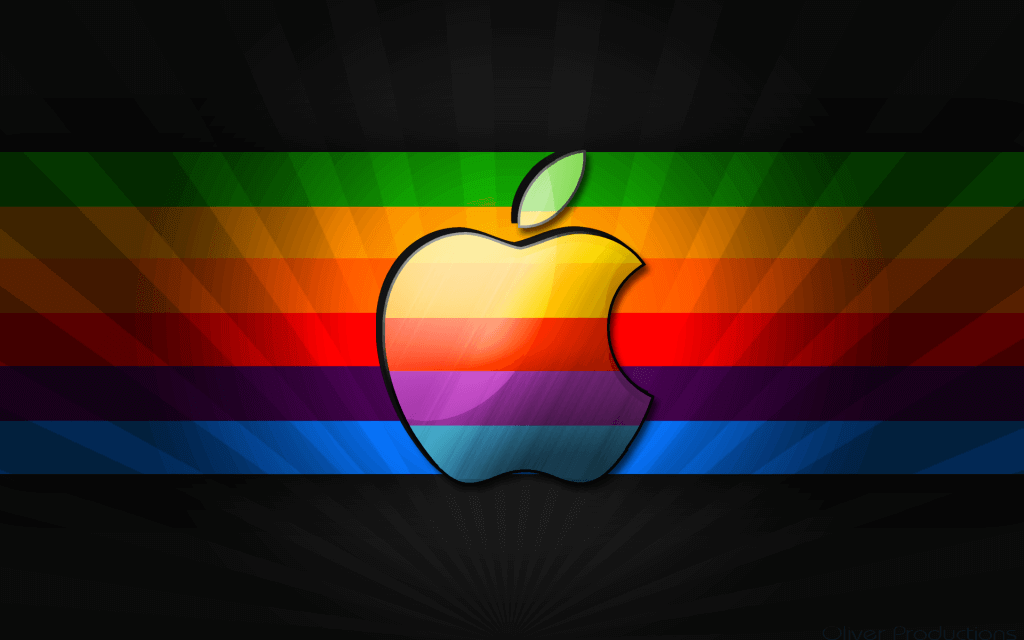 If you don't know about what we are talking, then we would like to you to recall the time of iPad 4 launch in which Apple replaced iPad 3 that was announced in February of 2012. Along with iPad 4, iPad Mini was announced that replaced the year old iPad 2. The iPad Mini was an innovation done by Apple, but replacing the iPad 3 was the biggest mistake because there were people out there who bought a new iPad 3 days before the iPad 4 announcement.
However, to cover the mistake Apple released an offer stating that People who bought an iPad 3 a month or two a go can replace it with newly released iPad 4 with some price difference.
Well, that were some tidbits happened in October 2012 by Apple. Now, we are going to discuss about what is going to or what will be happening in upcoming Apple October 2013 Event.
Apple October 2013 Event Speculations/Semi-Confirmations/Confirmations:

As we told above that we will be making Speculations/Semi-Confirmations/Confirmations regarding Apple's October Media Event based on our past news and relative experience. Therefore, in the upcoming things, you will encounter many new things or old things that are not announced yet and might seem alleged for an announcement. Anyhow, we will be clearing/justifying our every point with a solid speculation/confirmation based on previous news reported by different sources.
Lets start with the heavily rumored product that is surfacing the Internet since 2012.
iPad Mini With Retina Display Variant Launch at October Media Event – Semi-Confirmed:
We are keeping the iPad Mini Retina Display variant on the top because it has appeared on the Internet with leaks and rumors more than any Apple Product yet.
The rumors related to iPad Mini Retina Display started soon after the announcement of iPad Mini back in October 2012. When iPad Mini saw the daylight, we started to hear about iPad Mini Retina Model to come as early as next year i.e. 2013. Unfortunately, the stakes that were high for February Media Event for the iPad Mini Retina Model didn't made us proud because Apple never held an event in February. Therefore, the month of February was killed and speculations regarding iPad Mini Retina Model continued to surface accordingly.
Recalling the half yearly old news that was reported by us regarding the iPad Mini Retina Display specifications, we told you about its specifications and the name of the source that revealed the alleged information related to iPad Mini Retina with its launch.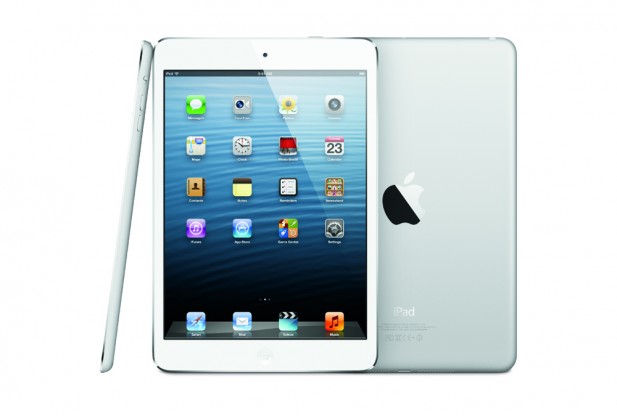 The name of the source was DigiTimes that has an accurate record of posting information regarding Apple's new releases, stated that:
Multiple sources in Taiwan Based Back-Lightning Industry reported about a high-resolution display to make its way for the iPad Mini. The high-resolution display will support 2058X1536 pixels with the traditional 326ppi resolution.
After the month of December ended, we came up with another confirmation regarding iPad Mini Retina Launch planned for October 2013 by iLounge.
 The second-generation iPad mini has a code name of J85, and is currently planned for October, as well. Everyone we've spoken with assumes that it will look and feel basically the same as the first-generation model but feature a Retina screen. 
Therefore, we are confirming the launch of iPad Mini on Apple October 2013 Event.
iPad 5 Unveiling at Apple October 2013 Media Event – Semi-Confirmed:
iPad 4 is about to celebrate its one year of production in Late October and the gift that Apple might be giving to the iPad 4 would be the arrival of iPad 5 with hardware updates.
Same story of iPad Mini Retina goes with iPad 5 as well. iPad 5 rumors and hardware part leaks are surfacing the Internet since the mid of 2013 claiming to arrive on every next event that Apple will debut. Unfortunately, we didn't saw iPad 5 in original yet because Apple has pushed it back for October Launch.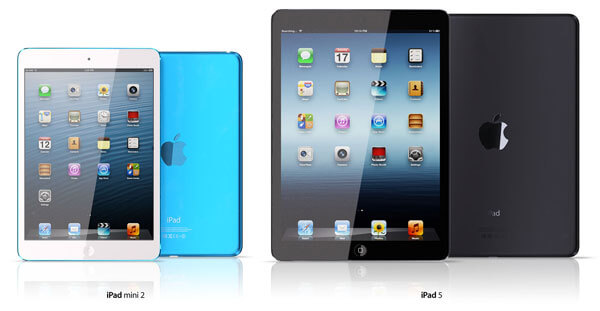 Once again the confirmation comes from iLounge, a very reliable source related to Apple that told about the iPad Mini Retina arrival, also told about iPad 5 arrival. While stating about the iPad 5 arrival, iLounge told the codename of the iPad and told about the release date that is October.
 The iPad 5's code name is J72. As mentioned before, it looks like an October release, give or take.
Once again, the arrival of iPad 5 is also confirmed for Apple October 2013 Event.
Apple iWatch at October Media Event – Speculation:
Recently we started to hear a new speculation that Apple is planning to change the way people see time by introducing an iWatch. We did come across many rumors, but no solid hardware leak surfaced the Internet. This made the launch of iWatch more skeptical because no such official confirmation or a perfect hint was given by Apple over the iWatch until now.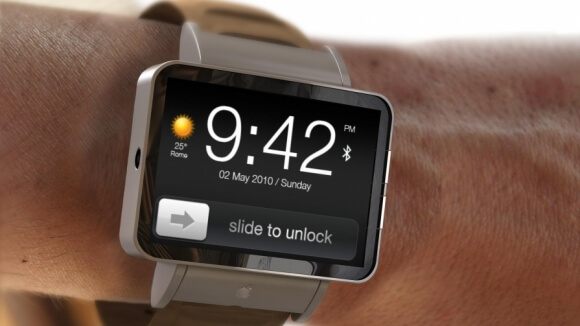 But we got a word from Bloomberg stating that an emerging team of over 100 active designers is actively working on the iWatch at Apple.
Apple Inc. has a team of about 100 product designers working on a wristwatch-like device that may perform some of the tasks now handled by the iPhone and iPad, two people familiar with the company's plans said.
The same report unveiled that Apple is done with the testing phase and the development phase of iWatch is going to start sometime soon.
The team, which has grown in the past year, includes managers, members of the marketing group, and software and hardware engineers who previously worked on the iPhone and iPad, said the people, who asked not to be named because the plans are private. The team's size suggests Apple is beyond the experimentation phase in its development, said the people.
Should we believe that iWatch is being made in California by Apple because no such hardware parts have leaked yet?
However, we are semi-sure that Apple might come up with an iWatch because its Korean competitor has already came up with its smart watch called Galaxy Gear.
OS X Mavericks Public Release at October Media Event 2013 – Confirmed
At last, the last thing about which we are sure and we will definitely be seeing coming on October Media Event 2013 would the next level MAC OS called OS X Mavericks 10.9.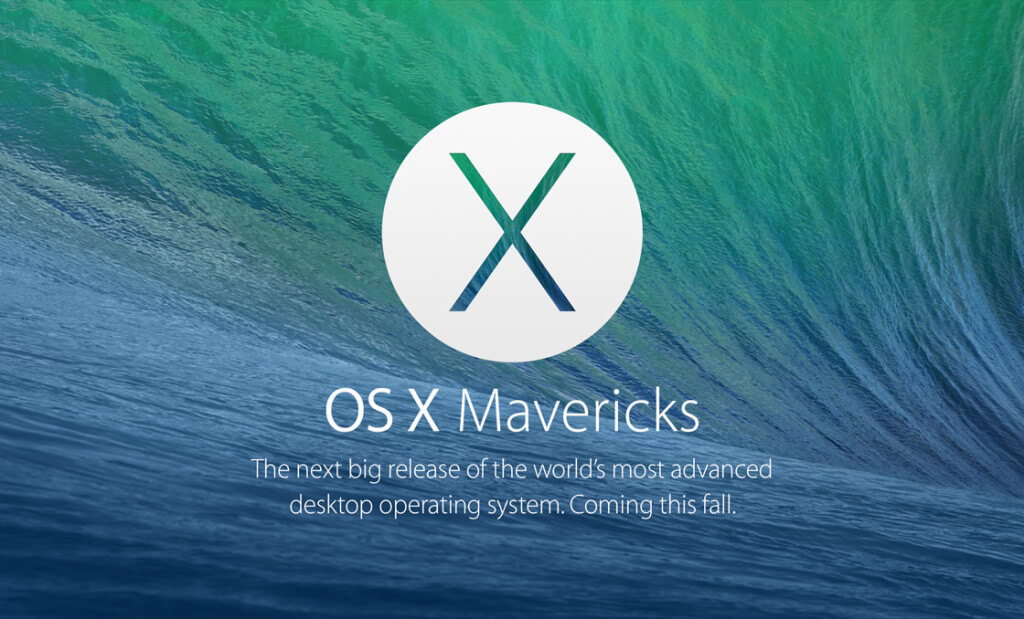 Apple announced OS X Mavericks at WWDC 13 for the final release to be made this fall. Currently OS X Mavericks in its Beta Stages and would be released for public when ever it is done testing and it's a go by the developers.
 Apple MAC Pro 2013 Release Date and Pricing – Confirmed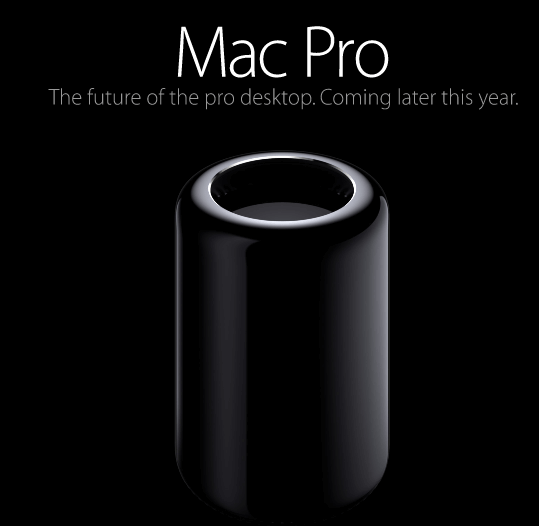 Finally, yet importantly, Apple will also announce the release date and pricing details of newly announced MAC Pro at WWDC 13 that is on Apple October Event 2013.
Therefore, what do you think would come and what wont on Apple October 2013 Event. Do let us know in the comments section below.