Brace your self because Apple has announced iPhone 5S today and you would be going crazy over the iPhone 5S to purchase it on September 20 or pre-order it on September 13, 2013. Before you could carry on with the purchase behavior, Gizmodo has done some homework for you people to decide what phone is best and worth it to spend money on. We already got ground breaking competitors of Apple in the market and every one willing to buy a new iPhone or any other smart phone always compare or Google's about the VS thing of the phone with other one.
Therefore, Gizmodo has compiled a list that will fulfill your needs and would allow you to decide which Phone is better for you and is the iPhone 5S worth buying or not. The newly released iPhone 5S VS Galaxy S4, HTC One, and other competitors are shown in the image below:
iPhone 5S VS Galaxy S4 VS HTC One, and Others: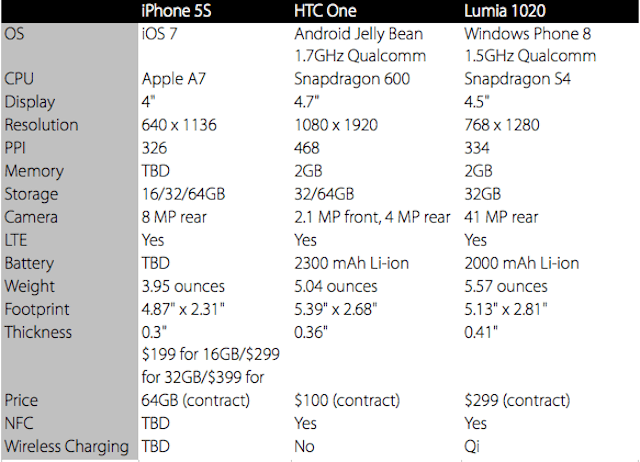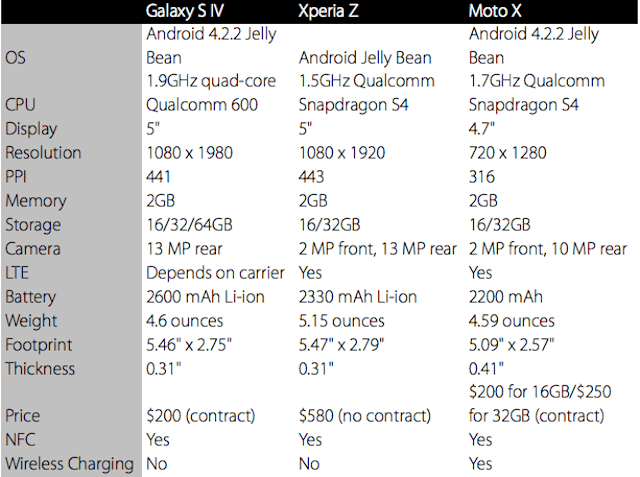 Be the judge your self and do let us know about which one is the best to go with.