The unannounced iPad 5 Design and display details emerged portraying lighter, faster, and slimmer design. All the credit goes to backlighting and touch screen improvements that are under way.
After grinding the iPad 5 rumors by rumor mill, the time has arrived for analyst's to start their work of analysis on the upcoming iPad 5. We all know that the amount of rumors regarding the iPad 5 are not enough to conclude anything or no solid leaks have surfaced the Internet due to which we cannot say anything regarding the arrival of the iPad 5 because it will be early to conclude or put some light on the partial information.  However, a display analyst of the iPad 5 shared some information regarding the iPad 5 design and display with CNET in an E-Mail.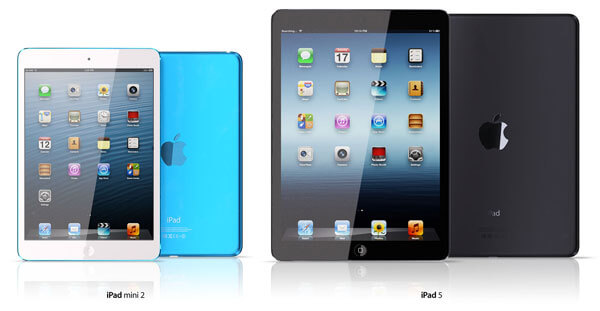 According to the analyst, Semenza the iPad 5 design told CNET that the improvements made to both back-lighting and touchscreen of the iPad 5 display will allow it to be both slimmer and lighter.
"It's likely that part of the thinner/lighter design will be reducing the size of the LED backlight, partly by making the display more efficient and partly by using more efficient LEDs," said Paul Semenza, an analyst at NPD DisplaySearch, in an e-mail to CNET.

He said he also expects other modifications to reduce thickness. "The other significant change that we feel is likely is a shift to a film-based touch sensor," Semenza said.
In an email from the analyst Semenza, he is expecting Apple to make some design changes in the iPad 5 that are making it slimmer than preceding models of iPad 4 and iPad 3. We can conclude that the leaked front display of the iPad 5 white seems to be legit and Apple is planning to carry out the iPad Mini like design for the iPad 5, so they can reduce the thickness and make it faster.