Along with the famous features of existing iPhone 5 the upcoming iPhone 5C will take the apple franchise to new levels. Along with the famous features from the iPhone 5, the upcoming 5C is also going to be colorful. With the new wide range of vibrant colors and the perfect user interface and sleek design, the new iPhone 5C will posses best technology processor, this will surely impress young generation. What will you do if you have a colorful new iPhone 5C in your hand?
Well the new experience of gaming with 5c will take new turn. The iPhone 5C processor will give its users the best gaming experience ever. Below are some best games for iPhone 5C, which will give you a better and enhance look that you had never experienced before.
Stickets: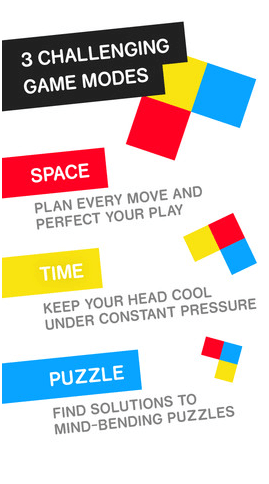 The game consists of mind-blowing puzzles, which will take you a new level of puzzle solving. The game consists of three levels, which will be set according to you that are easy, medium or hard. The game is referred as stylish but also simple. The game is created with many vibrant colors and many fantastic puzzle ideas. Themes used in the game are not only beautiful but challenging too. The game needs extra skill and it challenges your mind. The game is widely played by millions of people on their iPhone's and the good news is that the game is compatible with iPhone 5C. Price: $2.99
 Bejeweled Blitz: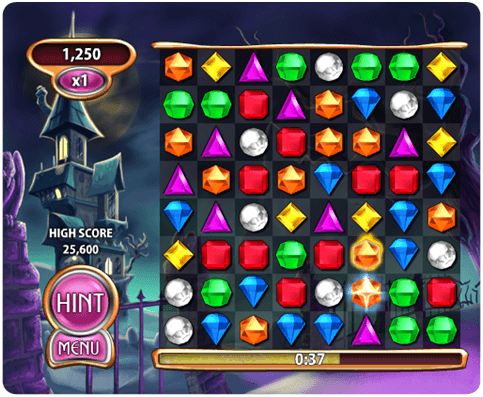 This game consist of beautiful jewels of every type. It is created to match the same jewels to earn pints. Turn and flip is the rule. Once you have a set of same jewel you earn points as well as some special gems which will increase your score and help you in later challenges. All you are challenged to do is to match your jewels hurriedly lin order to gain extra points as well as boosters and multipliers. The game take turns are twists. There are hurdles and challenges which you have to complete before time runs out. The colorful gem game is famous among iPhone users and it's now also compatible with new iPhone 5c. The game is full of beautiful gems and jewels collect your jewels hurriedly and you'll keep on completing the series of levels. Price: FREE
GTA Vice City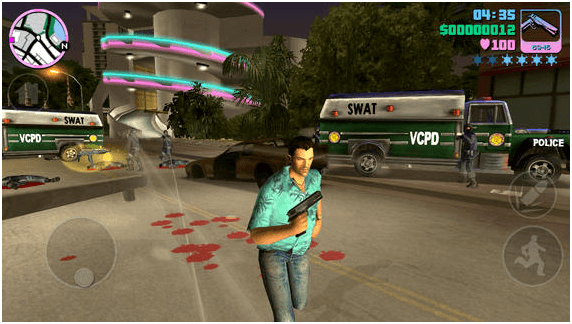 At the 10 anniversary Rock star games brought GTA vice city to the world of gaming. The game is widely played on iPhones and is famous for its new challenges and precisely updated graphics.  The game is the story of a man who rises to become a barbaric criminal. It revolves around cities with high quality graphics. With addition to that, it also consists of specialized weapons and tools as well as cars.  Challenging jobs are included in the game from which a gamer can earn money which will help him to fulfill the basic necessities. On your iphone the game is projected as high resolution graphic designed game which is not compatible with iphone 5c. The game is highly designed upon a life of a criminal. Price:$4.99
Minion Rush
Minion rush is the house of little minion who compete against each other in order to earn the title of 'Minion of the Year'. Once you start playing a game you have a minion who plays according to your thoughts and commands. On your one touch your minion will jump and dodge. For earning extra minion you'll make you minion to collect bananas and other bonus items.  Your minion will be acute yellow one but to your surprise you can customize your character by changing clothes and accessories. Minions are mischievous. This mischief is important for winning. After the famous movie on these minion named as despicable me you can have fun with these minion through this game. This game is surely compatible with the upcoming iphone 5s. Entirely made for fun and mischief the game is about yellow minions and hilarity. Price: FREE
Infinity Blade 3
Infinity blade three is the blockbuster sword action for young people throughout the world. The game is back with new version that is the 3rd season of the game. Swords and blades are the top tools to fight within the game. With sword in your hand you are titan. The game is created as an action filled task where there are armies, enemies, territories and tasks. Control and navigation is easy to use and with your sleek iPhone 5 the game will run on high resolution as well as with finesse. In the new version solely created for the upcoming iPhone 5 the game will be displayed in giant full screen with high resolution shadows and complete ambiance and nature effects. It will be entirely compatible with the upcoming iPhone 5s.
 Adventurous and deadly experiences, if you don't fight then you lose. Price: $6.99 It is seen throughout the years that Apple is launching phones which are not only famous for their amazing style but also because of their perfect processor. The upcoming iphone 5c will take iphone to new levels because rumor has it that not only with a good processor the phone comes with a perfect device which not only entertain you but also look perfect in your hands. Wait for the phone till this winter until it hits the market and makes it place like every other iphone.