iPhone 5s with its hardcore processor and sleek design and effective touch make the phone attractive for games. As people look for entertainment and challenge on their hand devices, iPhone 5S games will give them the best experience.  Many of the famous and amazing games are compatible with the phone itself.
As iPhone is used by people of all age groups, thus iPhone store offers games for kids, young people as well as older people. Thus, iPhone 5s will surely entertain people in a very precise way. There are descriptions of some best iPhone 5S games below.
1. Real Racing 3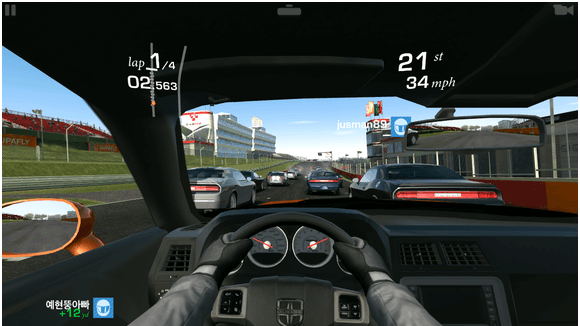 Real Racing 3 is the best game in racing genre. It is widely played by many people on their iPhone's. This game is an enormous racing game with perfectly designed features and a best racing experience. For the indulgence of people, cars used in this game are Porsche, Lamborghini and brand new 911 RSR.
Along with new technology cars, there are new tracks, which are designed as a challenge for players with effective turns and corners.
Overall, the game is designed as a challenge for all the car lovers and it is compatible with the iPhone 5s. Thus, users will enjoy the game whatsoever.
Price: FREE
 
2. Limbo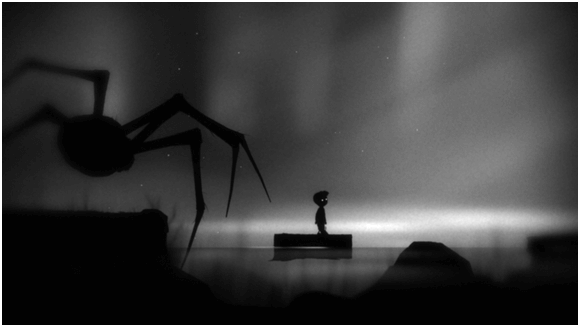 Limbo is referred as the game of shadows. Yes, it a game widely played by people on their iPhone's. The game is simple yet very mysterious. Without any vocal instruction or written dialogues, it is a game of self-understanding with the help of shadows and screen effects. It is game where the system of the game describes what's going on without making it too obvious.
The gamer has to decipher every task himself. Once you start playing a scene is projected you are unaware of the fact how you got there and what you are supposed to do, but still you have to keep solving puzzles within the shadow and save your life.
The game is designed with uncomplicated control, which is easy to learn, by a beginner.
The game is fairly opted by millions of people throughout the world and the good news is that is also compatible with the iPhone 5s.
This is the best mysterious game, where you are uncertain of your whereabouts yet you have to do everything to save your life.
Price: $4.99

3. Candy Crush Saga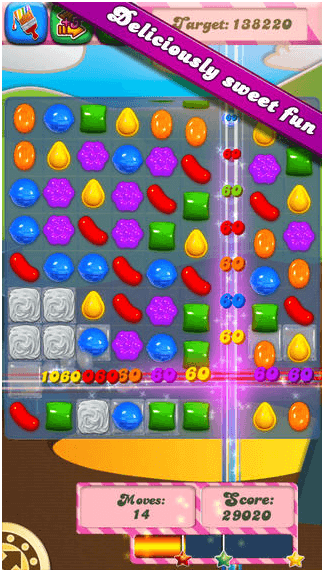 It is the game of sweet, widely played by people on their iPhone. The game is all about switch and flip. Match the same candies and earn points. The game is challenging with many hurdles like hard jelly's collection of different fruits and bombs, which blast all your candies.
The game is stretched to 425 levels, which will surely satisfy your hunger for sweets.  The game is highly recommended and compatible with iPhone 5s.
More levels of sweetness with far more important challenges to fulfill to earn points and complete levels.
Price: FREE
4. Minion Rush
Minion rush is the most hilarious game ever. It is made in to context with the famous movie franchise of Despicable Me. During the game you are subjected to fight and compete with other minions like you. These minions are yellow, fast and cute. Minions have the ability to jump as well as dodge. On your one right touch they will jump and perform every task. The sole purpose to earn extra points is to collect bananas. They are mischievous yes without mischief they can't earn the title of Minion of the Year.

Minion rush consist of 100 of mischievous level where your minion have to act according to your understanding and command. Defeating other minions is challenging as well as fun. The good news is the game is now compatible with the upcoming iphone 5c. Enjoy!
After the advent of Despicable Me minions are here to make you laugh in Minion rush.
Price: FREE
iPhone 5s has arrived to knock all other phones down. With the new technology and new design, iPhone 5s will once again take all the glory and impress all its valuable users. Now with the iPhone 5s games, the level of experience will take a new turn and continue with new awesome features.