Today the future of Apple Devices is on demo at WWDC 12. WWDC 12, the media event where Apple is showing off its new line up's of MAC Book's, OS X, and iOS.  We all know that the leaks of Apple new line up's are done before the release and most of the time the rumors about the upcoming things are mostly correct and some time partially correct. Like this, long rumored iOS 6, OS X Mountain Lion, and the refreshment of the MAC Book series was highly rumored. It was expected that Apple would be showing off the new series of MAC Book Pro and MAC Book Air's.
Fortunately, the same thing happened. Today at WWDC 12, Schiller announced the new line up of MAC Book Pro and MAC Book Air's with phenomenal redesign, hardware changes, and much more including the highly predicted retina display that shows 220p per inch that is truly amazing. The new MAC Book Pro's weight almost about 0.71inch Thick that makes it the truly amazing MAC Book Pro ever made yet. The next Generation MAC Book Pro 15.4inc features a retina display that makes it the most beautiful notebook ever released in the market with the same retina display that can be found in the latest iPhone 4S and the New iPad. The resolution of the next-gen MAC Book Pro is 2880 by 1800 with Retina Display that makes it once again the truly amazing Notebook made ever.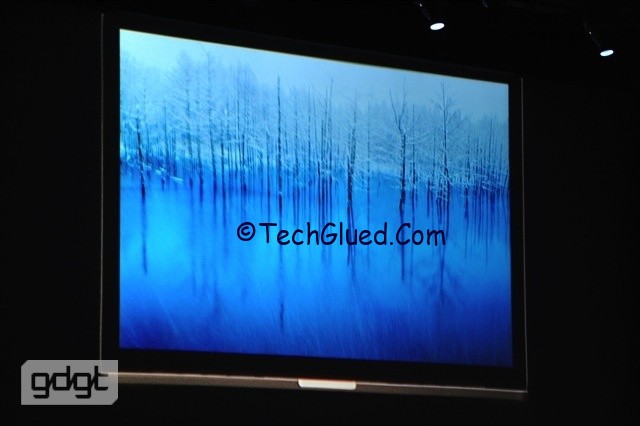 Despite from the resolution of MAC Book Pro, the processor has been updated to Quad Core with extendable memory of 16GB of 1600MHz RAM. The best thing about the next-gen MAC Book Pro is that it can survive up to 7 hours with a single charge. This is the same old time as of the Core iX versions of MAC Book Pro's of 2011. The next-gen MAC Book Pro comes with the support of USB 3.0, USB 2.0, HDMI Adapter, Two Thunder Bolt Adapters, and with the same Back-light Keyboard that we used in MAC Book Pro previous models. Another amazing is that the Bluetooth got updated to 4.0 that are the same version that the iPhone 4S got of Bluetooth.
The introductory price of this MAC Book Pro with Retina Display for 256GB, 8GB RAM is $2,199/=, and the shipping starts from today for this MAC Book Pro Quad Core Models.