Following the launch of Microsoft Surface on October 26 along side Windows 8, today Microsoft issued the first ever software update for its Surface Tablet. This new software update improves the preceding negative impressions about the Microsoft Surface that it is sluggish and waste of money. These criticisms about the Surface were forwarded by some of the early adopters of Surface whose experience with this Surface Tablet didn't go well after using official Apps from the Windows Store and Third Party Apps from different sources.
This major change of improvement of Apps and performance was first noted by Tom Warren of The Verge who stated that he installed several Windows RT's and then compared the unpatched versions with this new-patched version of Surface Tablets. While he was doing the comparison, he found out vast improvement between both of the tests. The Surface Tablet with patched Firmware update that released today worked way faster and smooth than the preceding unpatched version of Surface Tablet Software update.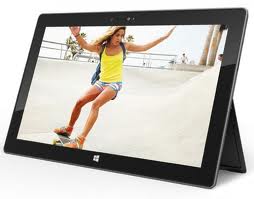 I managed to install seven Windows RT updates today on my Surface RT and I compared the system to an unpatched one and noticed improvements in app launch times.
However, the issue with audio shuttering hasn't been looked at in this update. Other than this issue, the security patches that were found earlier have been fixed by Microsoft in this latest Software update of Surface Tablet.
You can download all the latest updates of Microsoft Surface Tablet from here. It is mandatory to update your Surface Tablet whenever the update is available.