The first ever game to get on the display of the iPhone 5 is Ninja Fish. The developer of Ninja Fish has done some extremely tactful job by releasing a video rendering of Ninja Fish on the alleged iPhone 5 resolutions of 1136X960 pixels. The developer has compared the game with the current iPhone 4S and the upcoming iPhone 5. The developer of Ninja Fish made the video based on all of the leaks and alleged iPhone 5 larger display of 4-inch showing off how the game would look like on a bigger display when played. The developer has no rock firm information regarding the iPhone 5 resolution or display.
For sure, he only knows about the same amount of information that we got of the iPhone 5 so far.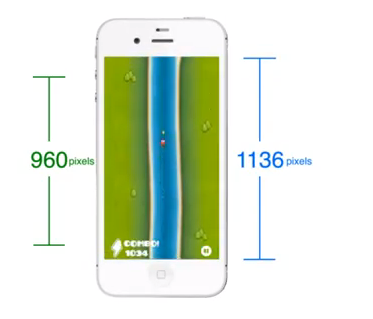 The developer of this game just wanted us to have an idea about the Apps running on a larger display. Macrumors shared this video shown below to have a clear idea about the Apps running on a 4-inch display.
Video:
Above is just a small demo of the games on how they will look like on an iPhone with a 4-inch display. The developer of Ninja Fish doesn't put the game on the alleged leaked iPhone 5 designs; he simply used an iPhone Simulator with the rumored resolution of iPhone 5 1136-pixels to show the look. He has used the previously reported images of how the iPhone 5 would look like in the hands of people. This video might have given you a clear idea about the Apps looking on a 4-inch screen.
People familiar with Android or using Android Devices would be more experienced with the Apps on a 4-inch and a larger display. People having an iOS device would not be much experience because Apple has never increased the size of an iPhone screen from 3.5-inches. Therefore, Apple is expected to push out a lager display for the upcoming iPhone 5. Moreover, two media events are planned for two major launches waiting for you to get your hands on just next month.