Team Pangu Jailbreak iOS 8.4.1 at HackPwn 2015 Security conference.
The news of Pangu Jailbreak iOS 8.4.1 comes from a very reliable source of Weibo, which posted screenshots of the Team Pangu showing demo of iOS 8.4.1 Jailbreak in front of the audience.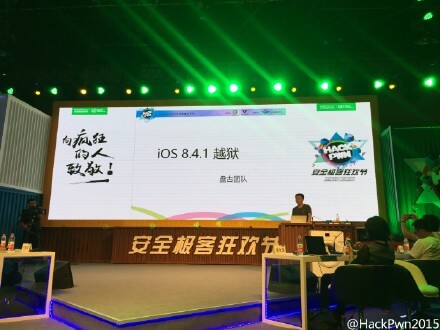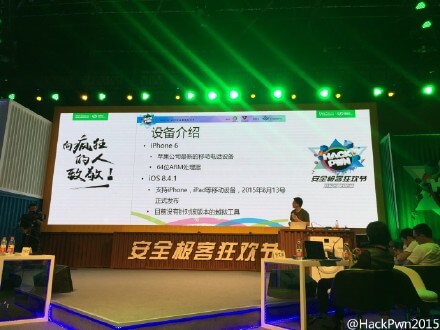 This Jailbreak of iOS 8.4.1 by Team Pangu will not be surfacing the real world because iOS 9 is around the corner and if they release Pangu jailbreak iOS 8.4.1, the chances are high that the patches used to make this Jailbreak will be fixed in the final build of iOS 9 and we don't want that to happen. The reason that we don't want the patches in iOS 8.4.1 Jailbreak to be fixed are the delays in finding the Jailbreak exploits and we all are aware of the fact that its hard to find Jailbreak exploits in every new iOS Version that is released by Apple.
Apple has got a good record of fixing iOS Jailbreak Vulnerabilities in its latest iOS versions. In the similar fashion, Apple fixed iOS 8.4 exploits and gave credits to the Pangu Jailbreak iOS 8; team for finding the vulnerabilities.
Pangu Jailbreak iOS 8.4.1 Release Date:
We don't expect team Pangu to release the iOS 8.4.1 Jailbreak anytime soon or later because Apple is still signing iOS 8.4 (as of today) and they will stop signing it some time later. Moreover, as we told above that iOS 9 is around the corner and it will be released in September of this year.
Rumors are pointing out towards an official Apple event later in September and we are excited to see the debut of iOS 9 along with a new iPhone 6 model.