The day before The Dev-Team released the method to downgrade iPhone 4S, iPad 2, and iPad 3 from newer iOS version to older one. They missed the build of iPhone 4S, 5.0.1 (9A406) that Apple released after iOS 5.0.1 (9A405) only for iPhone 4S to fix some issues that were caused by the previous version of iOS. In the last release those people were released and now with this new update, they are able to downgrade back to iOS 5.0.1 (9A406) only with SHSH blobs saved.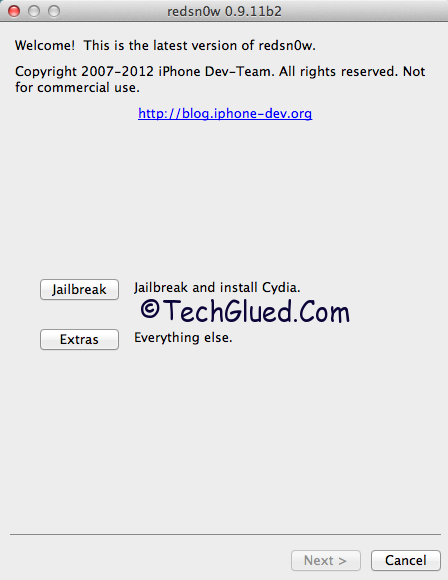 The method to downgrade iPhone 4S, iPad 2, or iPad 3 is available here and to download the latest version of Redsn0w 0.9.11b2, head over to our Software's you need page. Over there you will find everything. If you need any additional help, don't forget to contact us to help you people out.
On the other hand, the untethered Jailbreak for iPhone 4S, iPad 2, iPad 3 and older iDevices is on the horizon.  The Chronic Dev-Team member, @pod2g is consistently working on the Untethered Jailbreak and he managed to make the Untethered Jailbreak work on the latest iOS 5.1.1. Next is the release of the Untethered Jailbreak that can be some time soon.