Samsung is planning to announce Galaxy S4 Mini after the release of Galaxy S4 world-wide in April.
Samsung the biggest and old rival of Apple has already got some plans to take the market share before Apple plays its move. Samsung recently announced Galaxy S4 with killer specs that ousted about every Android phone and the next big thing by Apple called the iPhone 5. Samsung introduced Galaxy S4 with a stunning 1080p display Full HD Amoled, 2GB RAM, 13 MP Camera, 5-inch of size, and Quad Core Processor. These are the specifications that made Galaxy S4 the killer phone yet. However, Samsung hasn't announced any official release date of Galaxy S4. Indeed the company has said to release the next Flagship by the end of April for public.
This is not all because a new report enclosed by hinting towards a mini version of the Galaxy S4 would be making its way this summer. This summer the Korean company would be announcing the next Mini Flagship version called Samsung Galaxy S4 Mini. The arrival of Samsung Galaxy S4 might sound strange, but it will arrive for sure by Samsung because last year Samsung announced Galaxy S3 Mini to eat the competition of the iPhone 5. At that time Samsung release Galaxy S3 Mini in October, where as the iPhone 5 was announced in September with October sales.
According to the images shared by ErmEchkiN with Sammobile showed the Samsung Galaxy S4 Mini version running Android OS 4.2.2.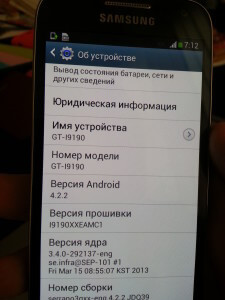 Samsung Galaxy S4 in comparison with Galaxy S4 Mini.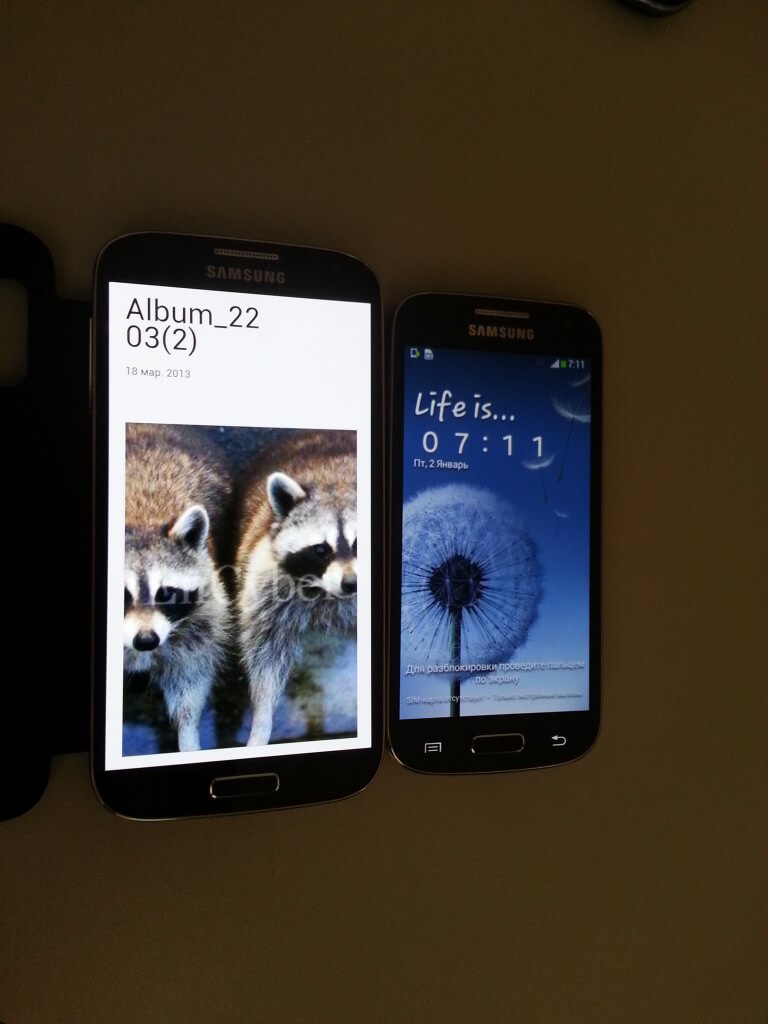 As you can see in the above image that Samsung Galaxy S4 Mini looks the same as of Galaxy S4 and the major difference between both of them is of specs, display.
Samsung Galaxy S4 Mini will be equipped with a 4.3-inch Full HD AMOLED Display, 256ppi, and 1.6 GHz Dual-Core. The device will come in the same two color variants of Black and White. Moreover, Samsung Galaxy S4 Mini GT-I9190 will feature a Duos model and a non Duos Model.