Samsung finally uncovered a new member in the family of its Galaxy Flagships with the primer of Galaxy Note 2. The newly announced Galaxy Note 2 packs a 5.5-inch HD Super AMOLED large display in just at 4.99mm Frame. The frame of this new Galaxy Note 2 is incredibly smaller than the previous version of Galaxy Note. Samsung has totally redesigned its new flagship to coupe up with a better customer experience. In order to have the best customer experience and to make users love Galaxy Note 2, Samsung perfectly changed the complete look, added new features, redesigned the UI, redesigned the S Pen, and added many new features in its new flagship.
This new release of Galaxy Note 2 includes three major developing customer aspirations including Better & Faster Discovery, Advanced Multitasking, and Free Capture & Expression.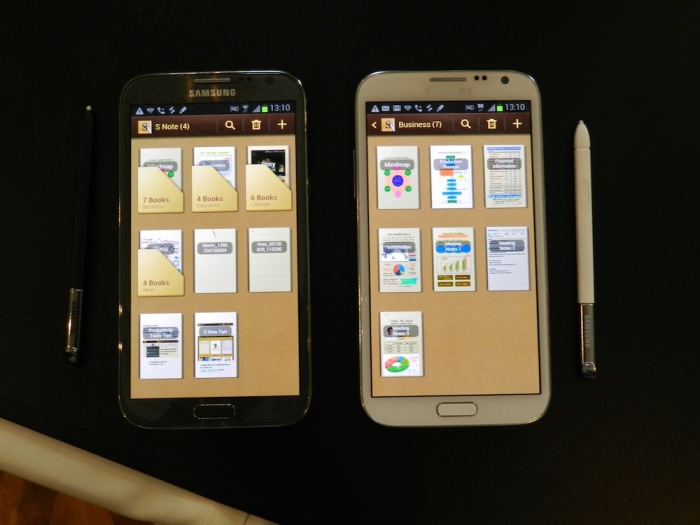 In order to meet the targets of Galaxy Note 2, Samsung initiated numerous features starting with the completely redesigned S Pen. This new longer S Pen supports much better grip with a Rubber tip. This newly introduced S Pen helps a user into handle many different difficult tasks in a simple way. The S Planner and S Memos are integrated with Facebook that allows a user to create birthday cards instantly. Moreover going with the announcements, Samsung announced that it would release a SDK Build for S Pen, so developers can easily make more Apps compatible by it for the S Pen. Therefore, in future, people could use S pen more with the Apps.
However, the design of Galaxy Note 2 resembles a lot like Galaxy S III. The Marble white color scheme of Galaxy Note 2 is same as of the Galaxy S III. The only difference is of the screen size. Rest everything looks the same.
Now moving towards the specifications, they are the same that were leaked few days back.
Specifications of Galaxy Note 2:
-5.5″ (140.9mm) HD Super AMOLED (16:9 wide screen view)

-Quad Core 1.6GHz

16GB/32GB/64GB (up to 64 with micro)

-Titanium Grey or Marble White

-Redesigned, longer S Pen with better grip for truer analog pen and paper experience

-3100mAh detachable battery

-Android 4.1

-2GB memory
You can head over here to see the full gallery of Galaxy Note 2 pictures.