The moment when you thought that Yosemite Spotlight Search will save your life in long-term because Yosemite is the most advanced OS X Release Apple has ever made so far. You were thinking wrong about it all the time until now. Yes that's correct, WRONG all the time until now. With the release of Yosemite by Apple for OS X, the tech giant did introduced a new UI and many new features, like interlinks between MAC's and iPhone's, and much more.
Out of all those new features, Yosemite Spotlight Search was something new and innovative, which allowed a user to search for anything on their MAC hassle free because it integrated almost everything in it from Messages to E-Mails and from MAPS to Restaurant Searches in it. This sounds interesting right?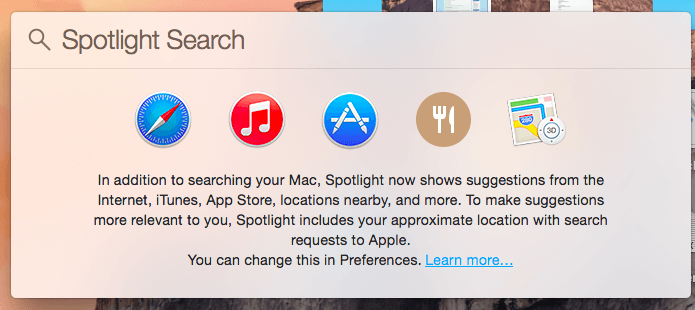 Now, what we are going to tell you will sound more interesting to you because it will leave in a small or big shock for a moment and will make you rethink about the OS X Yosemite Spotlight Search Feature introduced by Apple as a blessing or a weapon of Mass Destruction.
OS X Yosemite Spotlight Glitch Makes Private Data Vulnerable:
The flaw founded by Heise, the German Technology Website in OS X Yosemite Spotlight Search is related to the Mail System of Apple. This flaw allows Spammers and Hackers to track the very sensitive details of the user, that are the IP Address, User's Current OS X Version, Some Personal Information about the User and many more things.
According to HackRead:
The Glitch Comes into Action When People Use Their Yosemite Spotlight Search Feature to Browse Their MAC. The Spotlight Feature indexes your E-Mails on MAC, which Allows loading of External Images Linked to Your E-Mail Without Your Consent.
Are You Safe From The OS X Yosemite Spotlight Search Glitch?
As of now, no one is safe because Apple hasn't provided a fix for this Glitch so far. However, this doesn't means that you are not safe until Apple doesn't provide a Fix.
Here is how to stay safe from this Spotlight Glitch. It is easy as an ABC.
Go to Settings > Spotlight > and Uncheck Mail & Messages.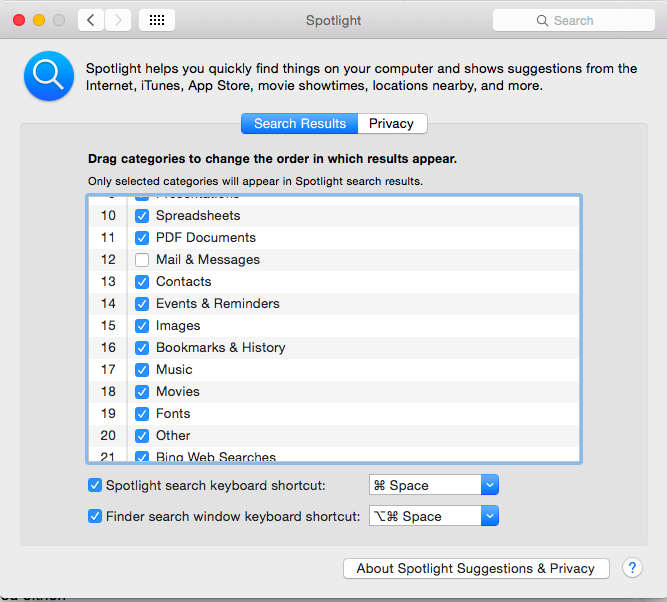 Once you have done these steps, you are safe now from all the OS X Yosemite Spotlight Glitch.