Download iOS 8.1.3 Jailbreak After the release of iOS 8.1.3 has been done by Apple in upcoming days. We all know that Apple is gearing up to release its Apple Watch in the Month of March, which is almost two months away from today. In addition to the Apple Watch Release in March, we also know that Apple is working on iOS 8.2 since December 2014 and in between, it released iOS 8.1.3 for internal testing to specific developers only.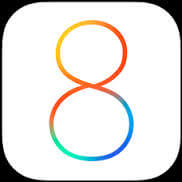 The report of iOS 8.1.3 comes via BGR Sources claiming that Apple is planning the Public Release of iOS 8.1.3 by next week.
"Apple will release iOS 8.1.3 sometime in the next week"
Macrumors putting on more weight on the BGR sources confirm that iOS 8.1.3 will be a minor update like iOS 8.1.2, which fixed a small issue in Ringtones.
As of now, no such change log or the issues that will be encountered in this update of iOS 8.1.3 have surfaced the Internet Yet, but what we expect from this update is that Apple will fix iOS 8.1.3 Jailbreak in the update and might fix some battery issues in this update as well.
When to Download iOS 8.1.3 Jailbreak?
It is very early to say anything about the iOS 8.1.3 Jailbreak because iOS 8.1.3 is yet to arrive.
What we expect from our experience is that the old version of Taig iOS 8.1.3 Jailbreak might work on it or a minor update might make it work. The Jailbreak wont be patched in this latest update by Apple.
How to Downgrade to iOS 8.1.2 from iOS 8.1.3
Alternatively, you can Downgrade from iOS 8.1.3 to iOS 8.1.2, As Apple is still signing iOS 8.1.2.