Back in the month of June 2013, after WWDC 13 Apple announced the release of iOS 7 and even prior to that the Tech Giant closed all the hopes of restoring the iDevice to older or the same version even if the new iOS was available in the market. The main aim of Apple was to let the Jailbreakers update their iDevices without allowing them to restore on the same version to enjoy the Jailbreak. Instead, Apple wanted them to update to the latest version in case of any mishap happens to their iDevices.
Well, played its cards and now it was the turn of Jailbreak Developers to play their cards. So, a team called Cool Star came up with this unique solution and released a tool called Semi Restore Download, which allowed the users to restore the iDevice on the same firmware on which they are by not losing the Jailbreak i.e. to restore on the same iOS they are on, rather than updating to the latest firmware and loosing their Jailbreak.
Finally, after more than a year, Cool Star today released the new version of Semi Restore Download for iOS 8.x.x that allows the users to restore their iDevice on the same version of iOS 8 to retain the Jailbreak, rather than loosing it.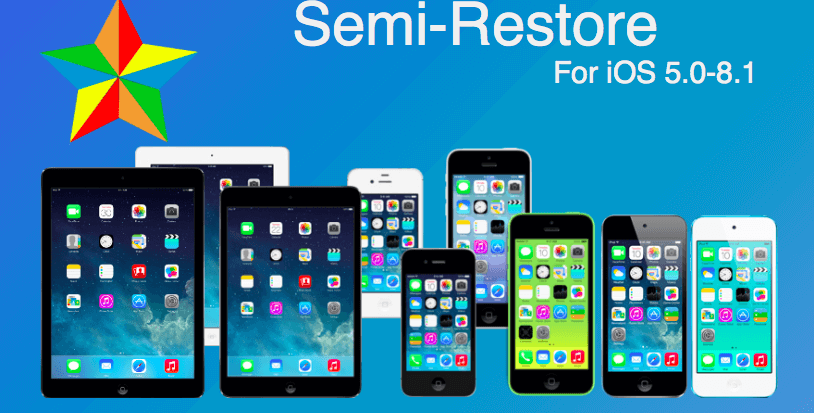 The Semi Restore Download version released by Cool Star is 1.0, which is compatible with iOS 5.0 – iOS 8.1 and it works on Windows and Linux. The MAC version according to the developers in under progress and will be released after it has been tested and developed.
Work on OS X complete for iOS 7, need to update for iOS 8.1 and then need an OS X system to build it on.
Semi Restore Download is available here and don't forget to read the FAQ's mentioned on Cool Star's website before you plan on to use the tool.