The tradition of releasing a new iOS Beta after two weeks of initial or previous release of the Beta is not going to work this time for iOS 7 Beta 4. People waiting for the iOS 7 Beta 4 to arrive today i.e. Monday, should not wait for the iOS & fourth beta because it might not make its way today. The official release time of iOS 7 Beta 4 is over and Apple might release it sometime afterwards that is sometime later today or few days from today.
The main reason behind delaying the Beta 4 of iOS 7 is the intrusion of Ibrahim Balic in Apple's Developers Portal due to which the Dev Center was down for days. Many of you would be aware of the fact that Apple's Dev Portal was down since a day or two due to a security breach done by Balic. Ibrahim Balic is a U.K Based security researcher who claimed that he saw 13 Bugs from its system while hunting Apple's Dev Portal. Out of those 13 Holes, there was one hole that could let the data exposed from Apple's Dev Center.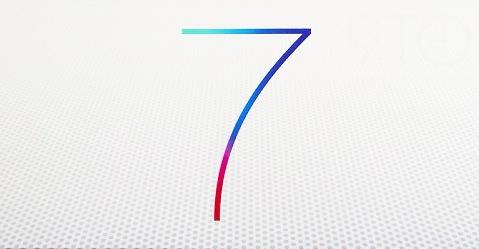 Moreover, Balic claims to have accessed the data of 100,00 users and didn't exposed because his intention was not to hack or inject malicious codes in the system, indeed he wanted to help the company with security holes.
Unfortunately, things didn't go the way Balic was thinking. Keeping his intentions clean while performing security research on Apple's Dev Portal and identifying 13 holes, Apple on Thursday closed the Dev Portal after 4 hours of Balic's access because they considered it as a security breach.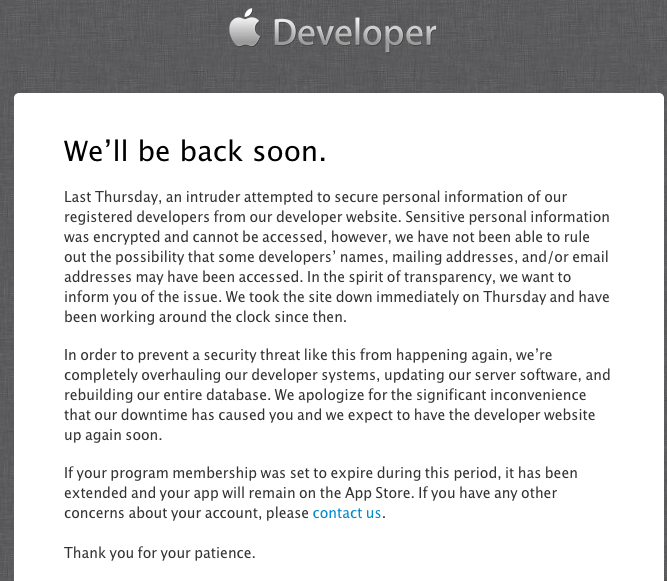 The company said no words until Sunday on the mass outage of Dev Portal since Thursday.
As of now the Dev Portal is back and running smooth. Apple might have patched the holes that Balic pointed out for them.