SIRI, the personal assistant in iPhone 4S is getting rude these days. It cannot decide about which languages can it speak. This must seem weird but few days back we told you people about the news that SIRI can speak Japanese with many other languages. The language Japanese was totally new for SIRI because this language is not yet supported by SIRI and Apple hasn't added the support of the Japanese language in SIRI yet. The leak of the new language must be a slip of the tongue by SIRI.
This new language feature was said to be coming in iOS 5.1 by Apple, which was leaked by SIRI before hand. This leak no doubt made all the Japanese people happy that SIRI will be speaking their language and they will finally be able to use SIRI on their iPhone 4S. The happiness of Japanese people was for a limited time. This doesn't means that they won't be getting SIRI support in future, but Apple has fixed the leak in SIRI for the language.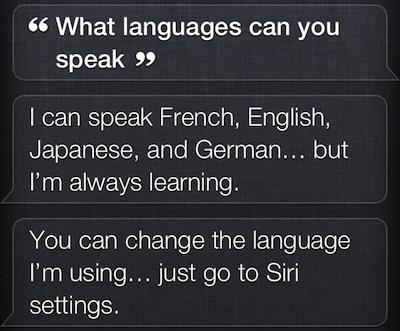 This means that SIRI now doesn't say that it can speak Japanese and you can change the language in the settings. Now SIRI says that it can speak English, German, and French and it is also studying new languages.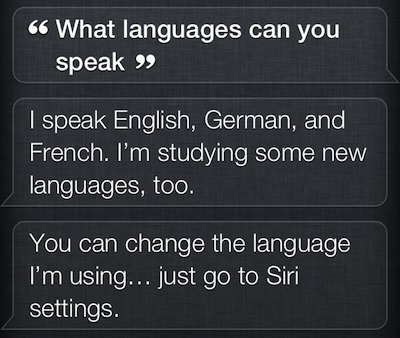 This is something strange that Apple has fixed the issue from the SIRI servers about the Japanese Language Support. This might be some sort of glitch or testing going on Apple on SIRI which was leaked before and now it is fixed. The support of new languages in SIRI will be coming in iOS 5.1 which will debut in March. Don't forget to come back in March because something amazing is coming in March.