Many of you must be an owner of Apple's iPhone, iPod, or iPad. We all must be happy from the finished product that Apple puts in its store. No doubt the Product is out class and worth it to buy and it is becoming one of the most sold smart phone worldwide. Apple's share is also reaching its maximum height due to the popularity of its products.
When we go to buy an Apple's iPhone or iPod or iPad, we forget that these all things are made in China at Apple's Factory called Foxconn. Where workers work hard to meet the requirements of Apple and work hard to keep the users of Apple happy and let them have the same fun they want to have. We are not aware of the health of the workers or are not aware of the workers working at Foxconn China. We only know that the iPhone is by Apple and we need to buy it.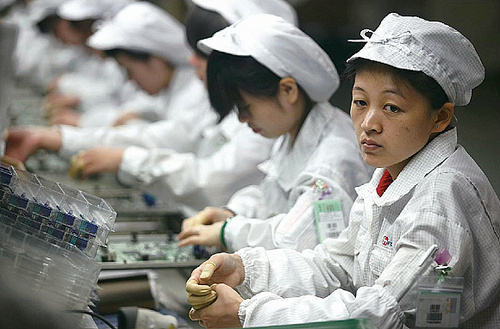 We are not aware of the work environment present at the Foxconn Factory in China. Previously the reports about the work environment were not good, it was reported that the workers are working in hazardous conditions, they got safety problems, and some child labor is also present there. This was a big allegation made against Apple's Foxconn Factory in China. So to see all about these allegations, Bill Weir, anchor at ABC News Night Line has been granted special permission to visit the Foxconn Factory in China to see about the working environment of the workers over there. Bill Weir will be the first journalist to enter in the Foxconn industry and see the environment of the industry which changed lives of the people from Smart Phone to Personal computing. These are the people who never used iPhone or iPod in their lives.
"For years, Apple and Foxconn have been synonymous with monster profits and total secrecy so it was fascinating to wander the iphone and iPod production lines, meets the people who build them and see how they live. Our cameras were rolling when thousands of hopeful applicants rushed the Foxconn gates and I spoke with dozens of line workers and a top executive about everything from hours and pay to the controversies over suicides at the plant and the infamous "jumper nets" that line the factories in Shenzhen. After this trip, I'll never see an Apple product the same way again" said Weir
The show will air this Tuesday 21st February 2012 at 11:35pm E.T on ABC.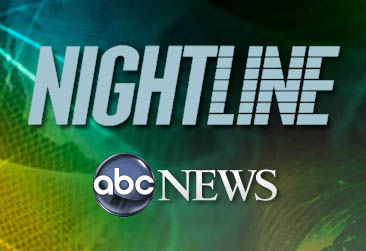 Previously Apple and Foxconn were targeted for the poor condition of workers at the factory in China. So Apple allowed the labor union to start auditing on the health of workers.
Let's see what ABC News Night Line comes up with. Meanwhile what do you think about the health of workers at Foxconn?