The Tech Giant of Cupertino, Apple is being named on the niche blogs because it has done something that it shouldn't have done. Apple didn't release or leaked any parts of the upcoming products, though they drop off from the EPEAT list. This year they are not going to be on the list of EPEAT (Electronic Product Environmental Assessment Tool). EPEAT is an Environmental Certification Program for Electronics. It is also a global environmental rating system for electronic products. This week Apple announced that they are not going to register their future designs with EPEAT any more.
This decision can bring difficulties for Apple in near future. In a statement by Sarah O'Brien, spokeswoman for the group told that according to the U.S Law, 95% of the electronic purchases done by U.S Federal Agencies should be EPEAT complaint. She also said that Apple Products purchases by U.S Federal agencies can make up maximum 5% of the sales for Apple, if they buy them All. EPEAT doesn't cover iPhone and iPad's, so it is OK to buy these products.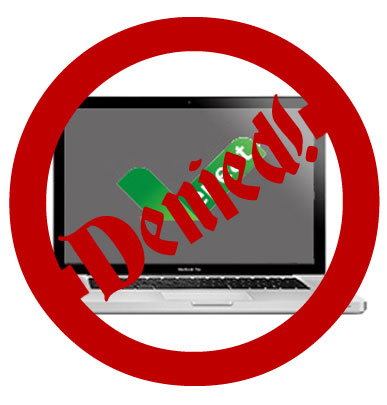 The issue isn't resolved yet. The government of San Francisco got some rules and regulations to stick with. The Government wont is allowing any one to buy the electronic products that are not EPEAT Certified, said by Christine Falvey Spokeswoman for the Mayor. This means that the City won't be able to purchase Apple Desktops and Laptops until they don't get EPEAT Certified.
"We hope they reconsider and get back on the EPEAT certification list," Falvey said, "and we'll be reaching out to them to see how we can help understand their decision."
Until now Apple hasn't commented on the reason that it removed it self from EPEAT, but the C.E.O of EPEAT, Robert Frisbee told the WSJ that Apple got drop out of EPEAT due to their design direction was no longer consistent with the EPEAT.
"They said their design direction was no longer consistent with the EPEAT requirements," Frisbee told the Wall Street Journal. "They were important supporters and we are disappointed that they don't want their products measured by this standard anymore."
What Does Design Has to Do With EPEAT?
The design is the main fuss behind EPEAT and Apple. Recently Apple released the new line-ups for the MAC Book Pro and MAC Book Air a month a go. The new MAC Book Pro with Retina Display sounds Cool, but it is not as cool as you are thinking it to be. The new MAC Book Pro's bottom was sliced more than 80% compared to the previous version of MAC Book Pro. This slicing from the Bottom of the MAC Book Pro made Apple glue some things to the bottom of the MAC Book Pro Retina Display. Technically, we can only see the slim design of the MAC Book Pro, but when you open the MAC Book Pro latest model, you will find the Battery Glued to the bottom and the LCD glued to the back making it difficult to repair, upgrade or open it.
The Co-Founder, Kyle Wiens of iFixit.com told WSJ regarding this issue that the New Mac Book Pro "Retina" was impossible to disassemble. iFixit.com, the website that teaches people how to assemble and disassemble their electronic products. They are most famous for their latest tech gadgets teardowns.
Apple no doubt got other safety measure for making the environment green as posted on their website, still EPEAT Certification Matters for their Laptops and Computers.
What do you people think over Apple's Decision to get drop out from EPEAT?