The C.E.O of Apple Tim Cook during the earning press release announced that the future of OS X would be announced tomorrow on July 25, 2012.
We're thrilled with record sales of 17 million iPads in the June quarter," said Tim Cook, Apple's CEO. "We've also just updated the entire MacBook line, will release Mountain Lion tomorrow and will be launching iOS 6 this Fall. We are also really looking forward to the amazing new products we've got in the pipeline."
This is the same version of OS X for which users are waiting impatiently and Apple unveiled the features of this new version of OS X back at this year WWDC. Apple unveiled over 200 features that would be coming to this new version of OS X tomorrow finally. Previously the G.M (Gold Master) build was released with the iOS 6 Beta 3 for the developers and later this week, Apple released the final build to the Apple internal care staff for final testing and to learn the new OS X features with support documentation.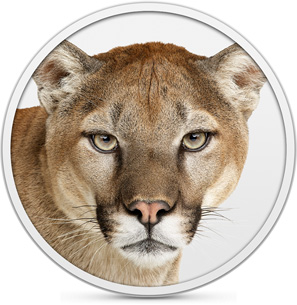 This time the OS X Mountain Lion would only be provided via MAC App Store at a price of $19.99. Apple has wrapped up the CD/DVD system for its software's because they needed to make the products go environment friendly and to save extra production cost in making those CD/DVD's.
However, the OS X Lion will be free for the owners of the New MAC Book PRO Retina Model of 2012 and the MAC Book Air Owners of 2012. Apple would be providing the OS X Lion version free of cost to the owners of the latest MAC Book Pro Retina Models free for a limited time of 30-days. Others would have to buy the OS X Lion over the MAC APP Store.
The release is just few hours away. Until then, get ready to update your machine to OS X Lion.