The future of OS X is about to arrive after few hours on an unknown time. The long speculated OS X Mountain Lion release date has now been made official. The rumored date was 25th July 2012 that is Wednesday, means tomorrow. This date has been officially confirmed by the C.E.O of Apple Tim Cook in an official statement present here. As the date for the release of OS X Mountain Lion is confirmed, you must ask you self a question that is your MAC all ready to get the smoothest update? The answer must be a big "NO" because you never thought to make your MAC ready for the finest update that is on its way.
Although the installation of OS X Mountain Lion would be done via MAC App Store and no CD/DVD, still you need to take some precautions to avoid after installation problems. The installation would take max 30 minutes or less to install on you system, but you never know that what you end up with. You might end up with crashing the MAC during Software installation or after the installation is done. Now this would be painful for you to bear with the crashing situation. To avoid all the problems before installation of OS X Mountain Lion, we would recommend that you should go with the following maintenance tasks.
Phase 1: is your MAC Eligible for the OS X Mountain Lion Update?
Before you even think about the name of OS X Mountain Lion, you should ask your self if the MAC you got is eligible for the update or not. In other words, you need to know if your MAC Model meets the system requirement or not because most of the MAC sold in previous years wouldn't be getting OS X Mountain Lion even though they got OS X Lion.
Therefore, it is very necessary to meet the System requirements for the OS X Mountain Lion update.
The official System requirements are as follows:
OS X v10.6.8 or later
2GB of memory
8GB of available space
The list of supported Models by Apple is as follow:
iMac (Mid 2007 or newer)
MacBook (Late 2008 Aluminum, or Early 2009 or newer)
MacBook Pro (Mid/Late 2007 or newer)
Xserve (Early 2009)
MacBook Air (Late 2008 or newer)
Mac mini (Early 2009 or newer)
Mac Pro (Early 2008 or newer)
How to Find The model of Your MAC?
To see if the machine you qualify for the OS X Lion, Simply got to the Apple logo on your screen that navigates you to a menu. Then go to about this MAC and over there, you can find all the details about your MAC. To see more details about your MAC simply go into more information and find the details about the model of your MAC.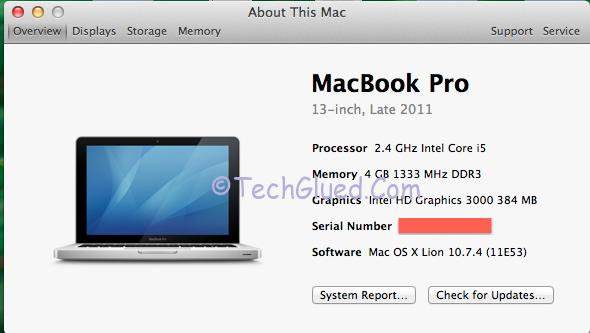 Like I have shown you the details of my MAC Book Pro.
Phase 2: Back up Your MAC Data before you plan to update.
If your MAC is eligible to update to OS X Mountain Lion, then this is the most important step that you need to do before updating to OS X Mountain Lion. You need to back up your MAC Data. Don't only backup the files; do test them to be on the safe side.
To backup your data on MAC, you don't need to have any high skills or knowledge or a programmer. Apple has made your life easier with the help of the software called Time Machine. The Time Machine allows you backup all of your data on the MAC with a single click.
How to Enable Time Machine to Perform Data backup?
This is the important step for the MAC users to be known. To use Time Machine you don't need to rush over the Internet or use some filthy guides to use the Time Machine Backup. All you need to do is follow the steps below to enable it and use it.
Step 1:
Navigate to settings.App and over there you will find a green color icon with the name of Time Machine.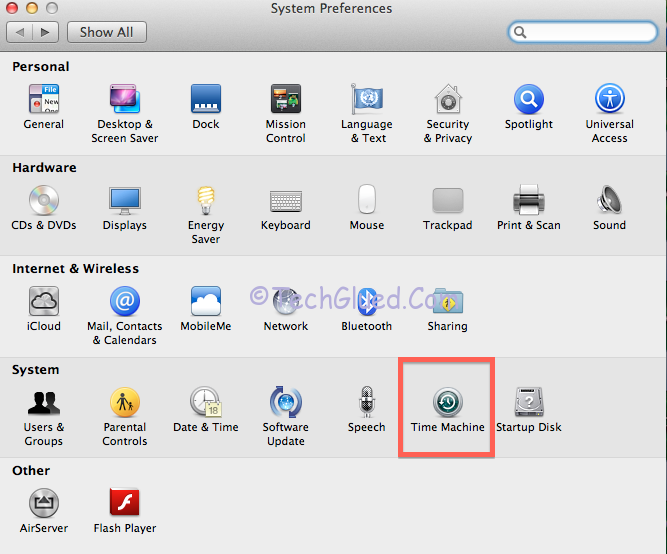 Open that.
Step 2:
Now the software will ask you set up a backup disk. Simply plugin any external Hard disk drives to use it as a backup for your MAC Data.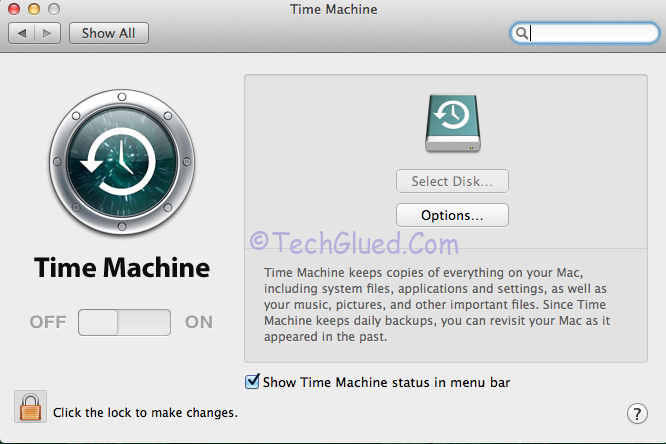 Once done, you are done with the backup.
Or you can use Carbon Copy Software for the backup.
Phase 3: Time to Roar With Mountain Lion Software Update.
After going through all the phases and meeting all the requirements from software to hardware, you are now officially authorized to update to OS X Mountain Lion and enjoy future of OS X. Now all you have to do is just wait for the official Launch of the OS X Lion. When it is released, simply buy it, download it, and update to it to feel the revolution of OS X after iOS.
If you are ready to roar with the OS X Mountain Lion, don't forget to give a star with your comments below. And you can Poll for the best Option you like on our Facebook Page.