The two famous carriers of America have started to advertise on their website about "Something is coming". That something coming is now no more hidden. We all know that iPad 3 is coming in few hours and these two, Verizon and AT&T will be first carriers to get their hands on them. They will be the first carrier in the U.S.A to have iPad 3's on their shelf. We don't know about the first lucky user to have his/her hands on iPad 3 on its launch day.
The advertisement war has already started between these two carriers. First Verizon started to tease with "Something is coming" and later on AT&T followed them and stated "Coming soon".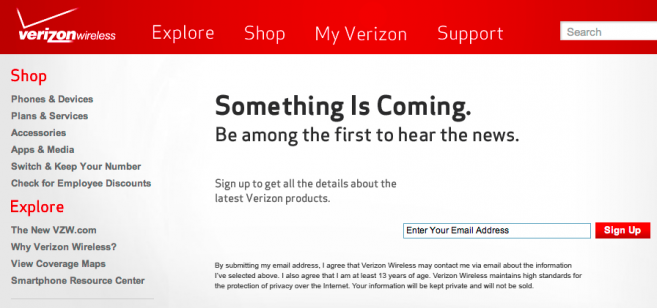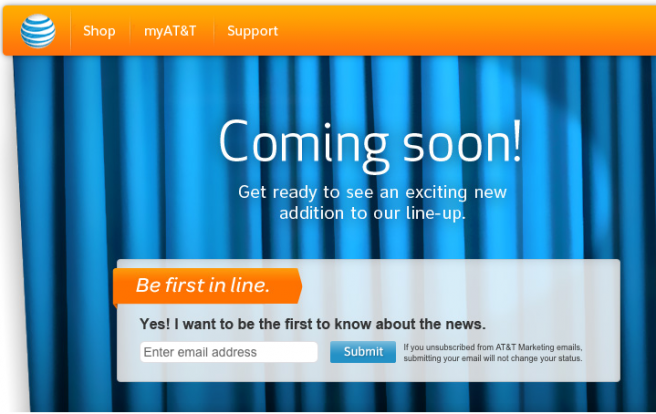 The story doesn't ends here. There is more in the Media Event today by Apple. New iOS 5.1 with some great features and refreshment of Apple TV is also expected to come at the same old price. Don't miss out the event.
Image courtesy (9to5mac)