iPad 3 is almost around the corner and in few hours we will be seeing it live on our screens. Whenever Apple releases a new iDevice, they release a new version of iOS with it. If you remember in October, Apple launched iPhone 4S and released iOS 5 alongside of it. This year they are going to launch iPad 3 and we were expecting to see a new iOS expected to be iOS 6. Previously reports claimed that some web leaks suggested that the iOS 6 is in testing by Apple and they are planning to release the iOS 6 with iPad 3.
Now it seems that all the rumors about a new iOS version went into trash. Before they could ever thought of the iOS 5.1 which is in beta testing for past few months and still no news came out on it, we totally forgot about that. We simply thought Apple will ditch iOS 5.1 and will release iOS 6 or iOS 5.1 for older Devices and iOS 6 with iPad 3. This was really a strange thought. How could Apple do that so easily without releasing the iOS 6 beta? Before Apple release any new iOS version, they release a Beta version of that before to test internally and externally with Developers. Any how the rumor about the iOS 6 was a great fail we might see iOS 6 with iPhone 5 or so. Now the question remains about what will be coming with iPad 3. The answer is iOS 5.1. Apple was internally testing iOS 5.1 GM for past three weeks and with some carriers/partners. In other words, the iOS 5.1 GM was in "Vital Quality Assurance Phase" for the past few months.

The news of this iOS 5.1 GM comes from chronicwire stating that:
The build number of iOS 5.1 Gold Master is 9B176 according to a very solid source, although three different partners who are testing the Gold Master claim to have slightly (by single digits) higher builds numbers on their copies, I'm assuming that's because right now it'd make sense for those people to be testing what will soon be released as 5.1.1, so I've disregarded the claims.
According to them they got the build number 9B176 from a very reliable source. They also got some new build numbers from three different sources. The numbers are slightly different from each other and they hint towards a new iOS version of iOS 5.1.1. Nothing can be said for the iOS 5.1.1 so far. Take that as a rumor.
As far as the features are concerned, we will be seeing the Japanese Support for SIRI which was leaked in wild previously by SIRI. Not the support of the language, though SIRI leaked that she can speak Japanese. Later on that was fixed by Apple and SIRI couldn't say that she can speak Japanese. So, Japanese fans can be happy now because their native language support is coming in iOS 5.1.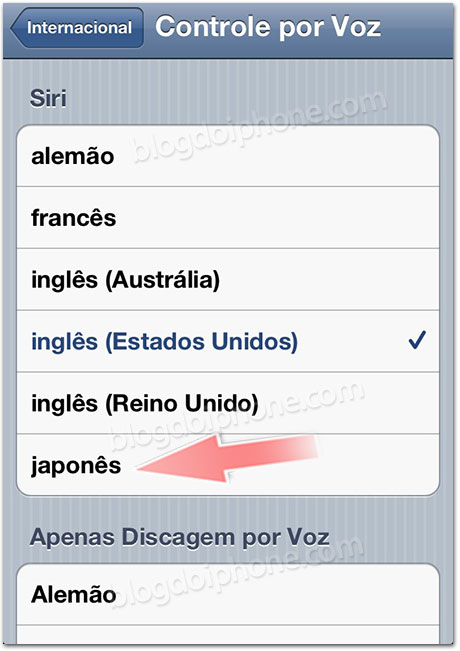 A part from the SIRI update, we came across a new feature called Camera Slider. This is totally a new feature and was not in any previous builds. The news about Camera Slider was leaked by a Portuguese blog, BlogdoiPhone. They got their hands on the pre-GM build of iOS 5.1 and found out this amazing Gesture feature for iDevices. In previous version of iOS 5 we have to double press the home button in order to have camera button on our home screen and then we can access the camera from the lock screen. Now with this Gesture shown in the picture, we won't have to press the home button twice. Simple slide the camera button up and the camera will be up and running. The camera button is said to be permanently present on the lock screen.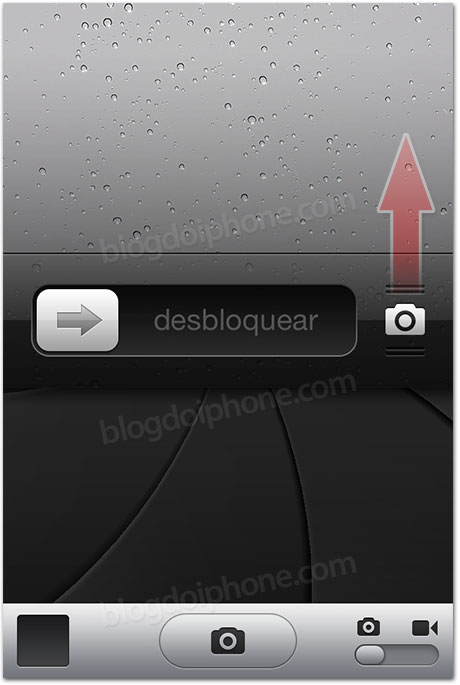 Apple is trying to make iOS much easier to use. They are consistently planning out new features to innovate their iOS and their iDevices. iPad 3 is around the horizon and will be coming in some hours. Also remember that iOS 5 GM is equivalent to final release. The only difference is of Public release and Developers release.
Now all we have to do is some little wait for the final release of iOS 5.1 and iPad 3.