It has been more than a year since Apple released its iOS 7 with its most appealing feature of iCloud Activation Lock. On the initial introduction of iCloud Activation by Apple, it was believed that everything will work according to the plan and this new feature of iCloud Activation Lock will work without any issues for all the iDevice Users. Somehow, the iCloud Activation Lock did worked perfectly for people around the globe until May because a team of Hackers named Doulci Emailed Apple that they have found a bug in iCloud Activation Server and they want to report it. But Apple as usual got delayed and things got worse.
While Apple was preparing for its WWDC 2014 in May ahead of its final unveiling in June, the team Doulci announced on their Twitter account that Apple is too late in responding to their E-Mail and now they will release the Doulci iCloud Bypass Tool for public and will help people to Bypass the iCloud Lock Screen on their iDevice. At first it sounded as if they are faking out something and just want to create some hype to get famous because anything related to Apple can lead you to fake fame. We have seen many incidents occurring in the past related to fake fame.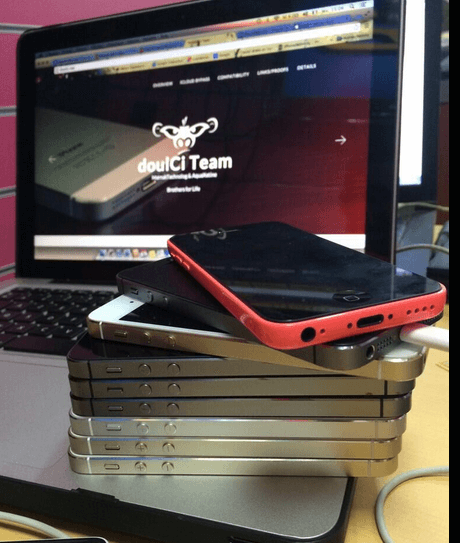 Anyhow, they released a video proof showing that they are successful in bypassing the iCloud activation screen.
DoulCi iCloud Bypass Tool Video Proof:
In the video above of DoulCi iCloud Bypass Tool, the person have used the word "Magic Line" to be inserted in the hosts file on your PC. At first, we were confused on what does the magic line means and where can we find it. Now, after some research, we found some of the magic lines of DoulCi iCloud Bypass Tool that might work for you people as well. Below are the magic lines:
Doulci iCloud Bypass Tool Magic Lines:
107.170.72.61 albert.apple.com

188.226.251.76    albert.apple.com

188.25.246.35    albert.apple.com

162.253.154.177    albert.apple.com

41.214.225.246      albert.apple.com

197.247.122.170    albert.apple.com
We won't recommend you on using the above magic lines for the Doulci iCloud Bypass Tool because they might work and might not. We would suggest you to wait for the final tool to be released by Doulci Team on their website.