Earlier today, Apple released a new version of iOS 6.1.1 for the iPhone 4S users only to fix the issue with cellular networks and some minor issues in the iPhone 4S caused by the preceding build of iOS 6.1 that was released few days back. The bugs reported by some cellular networks on the iPhone 4S were of poor connectivity on 3G networks, battery life problems, and few minor issues that were faced by people who updated to iOS 6.1 recently.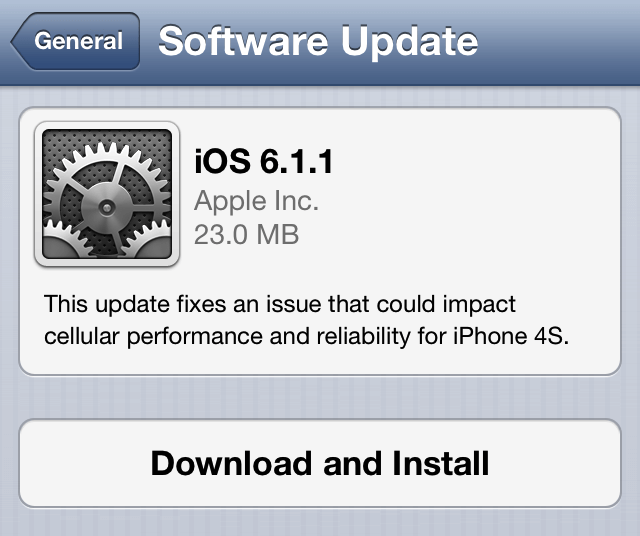 The update of iOS 6.1.1 for the iPhone 4S comes via O.T.A and people can download this update manually. The size of the update from O.T.A is 23MB; where as the size from manual download is 928MB. We would recommend our readers to restore to iOS 6.1 and then do an O.T.A update rather than downloading the whole bundle of 928MB again.
Download iOS 6.1.1 (10B145) from here.
Do remember that this is an ordinary update and not a major update of iOS 6.1.1 that is in works. Recently Apple release iOS 6.1.1 Beta 1 to fix Maps for Japan and several other issues, therefore, the build number of iOS 6.1.1 would be different from of this one. We can name this build of iOS 6.1.1 as RevA Build for iPhone 4S.