After the Media Event got finished, Apple announced a minor update to its iTunes Software to new version of iTunes 10.7 only to integrate the new versions of iPod Series with it. This new update of iTunes 10.7 doesn't bring in any new major improvements or new design as of the iTunes 11. This new update only brings in the support for iOS 6 for the newly announced iPod Series by Apple today on the Media Event. The main support is made for latest iPod Nano and iPod Shuffle running iOS 6.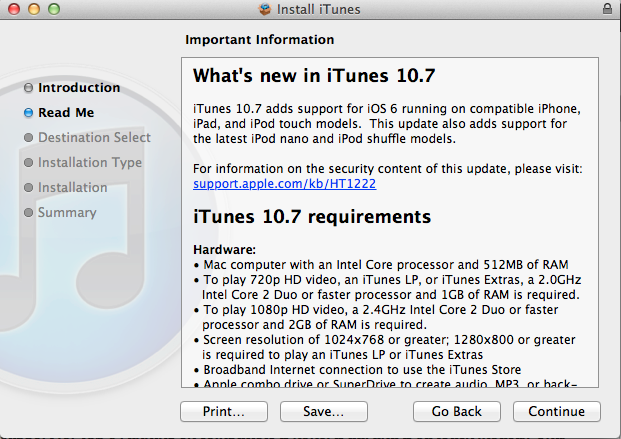 What's new in iTunes 10.7

iTunes 10.7 adds support for iOS 6 running on compatible iPhone, iPad, and iPod touch models.  This update also adds support for the latest iPod nano and iPod shuffle models.

For information on the security content of this update, please visit: support.apple.com/kb/HT1222
After this minor update of iTunes 10.7, Apple has planned for a complete revamped iTunes version that will be called iTunes 11, planned for October release. Today Apple demoed the iTunes 11 revamped version on the iPhone 5 Media Event. Before Apple could tell about the over hauled iTunes 11 version on the iPhone 5 Media event, the information regarding the iTunes 11 got leaked on Apple's official website.
The amazing part is that, before Apple could even announced the iTunes 11 version or before some one could ever have guessed the iTunes 11 version, we told you about the iTunes 11 revamped version to come some time in fall back in April. Complete details are present here. At that time, we took everything as semi-confirmed and now everything is official.
However, this new update of iTunes 10.7 weighs a total of 152 MB in size without any major changes. It only carries the update of iOS 6 for future iPod series.
You can download the latest version of iTunes 10.7 from below.
Download iTunes 10.7 for OS X (Official Link)
Download iTunes 10.7 for Windows (Official Link)