The revolution of iTunes with iOS has started to emerge internally by Apple. Like every fresh update of iOS and iTunes, this time we will be seeing an unpredicted iOS version called iOS 6 and modern iTunes version called iTunes 11. iOS 6 is believed to be a major update by Apple for its iDevices, whereas iTunes 11 will go under plastic surgery, and we will be seeing an unknown interface of iTunes 11 with some new and great features. One feature of iTunes 11 is said to be iCloud integration with iTunes 11. The main reason behind releasing the new version of iTunes 11 is said to be the support of iOS 6. Apple always releases a new version of iTunes for its new iOS version with new iPhone.
The news arrives from a 9to5mac reliable source that has got their hands-on iTunes 11 Beta version. The source claims that we might see another iTunes 10. X release as a simple compatibility of iOS 6.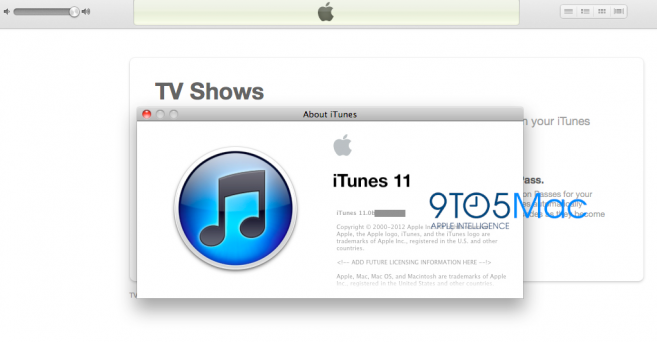 Apple has planned for the deeper integration of iCloud within iTunes 11.0, which means that they are planning to set up iCloud within the iTunes, so users can easily access their iCloud settings without downloading external setup for iCloud. This means that the iCloud panel would be placed into iTunes and the user would have complete access to the iCloud options within the iTunes. They could do a backup to iCloud and do their custom settings within iTunes.