The world's most advanced mobile operating system updated at the WWDC '12 gave us the all-new iOS 6 with more than 200 features featuring the deep Facebook Integration with the all new minor interface changes including the Weather application. The iOS 6 also now has no more Google integration as the default YouTube application is removed including the deep map integration as Apple switched it with Tom Tom Inc. Due to the 3D maps. A week ago at the iPhone 5 special media event 'It's almost here' Scott Forestall reviewed the all-new great featured of the iOS 6 and released it the GM to the developers straight after the event.
At the iPhone 5 event, it was revealed that the iOS 6, world's most advanced mobile operating system would release to public on September 19, Wednesday. Hours before it was revealed that the iOS 6 will release at 1 PM noon according to the Eastern Time including United Stated of America.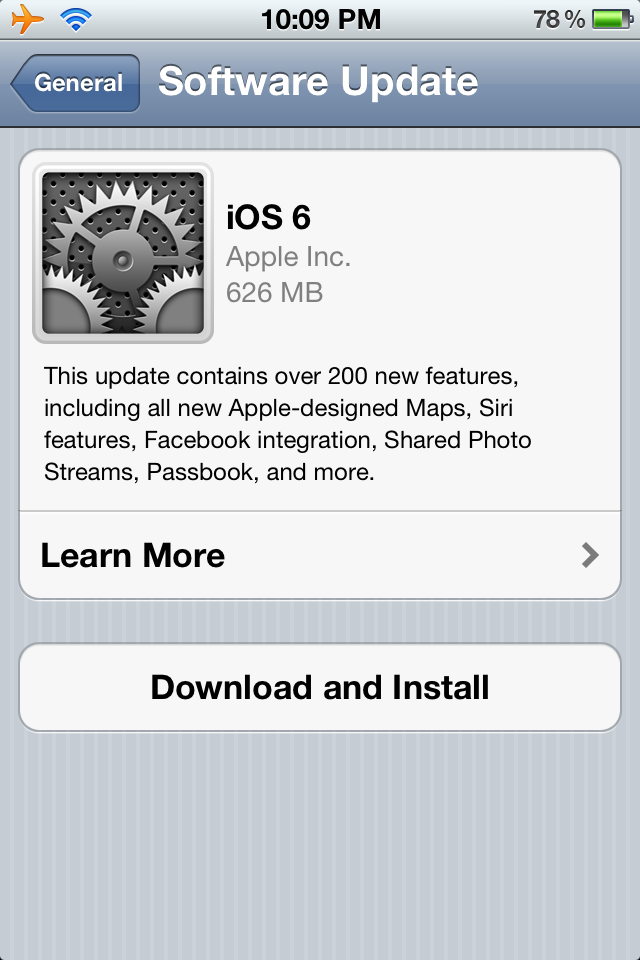 The iOS 6 is completely revised but according to many developers, Apple has snapped out some of the tweaks from Jay Freeman's 'Cydia'. Many minor additions were also noticed and confirmed in iOS 5 but now there are many more in iOS 6. In actual those features should have been already present to the users as comparing to the other mobile operating system but were not due to the other specialties that attracted people and not the iPhone Operating System.
You can download iOS 6 from our Sofware's you Need Download Page or do an OTA Update.