The  iPhone 5S launches is one of the most anticipated technology of the current year. It  is the first high-end flagship iPhone that beats its competitors with its latest iOS 7 operating system. This phone available in different colors like silver, space gray, gold. With it you obtain actually next-gen technology like much-enhanced camera, Touch ID fingerprint scanner, long battery life and the astonishing Apple A7 & M7 processor.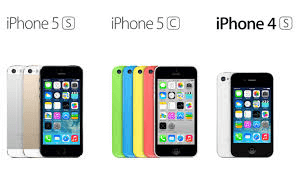 Enhanced Touch ID Scanner: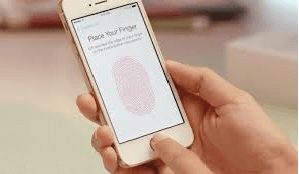 The iPhone 5S is the first digital device which has an enhanced Touch ID Scanner. It sounds like a promotion, but it's a truly improve, the largest step ever in biometric certification for normal gadgets. The home key of the iPhone 5S knows your fingerprints and can use that in place of a four-digit password to unlock the cellphone.
Enhanced Voice Recognition:
The microphones installed in the latest iPhone 5S have been improved enabling the Siri Software to differentiate human voice in better way than the older models on iPhone. These highly improved microphones, audio quality on eve on videos and conversations made it more arrogant as compared to other cellphones in the market.
Large Battery life:
With the latest iPhone 5S you can enjoy large battery life as compared to iPhone 5 and iPhone 4S. This means extra call and messaging time in addition to extra juice capacity for  other apps that you do with a handset such as play games and browsing. The extra juice is essential because latest iOS 7 operating system presently offers additional multitasking functions, not like the restricted approach applied in iOS 6.
Below is the chart of battery life comparison of iPhone 5S, 5 and 4S
| | | | |
| --- | --- | --- | --- |
| | iPhone 5S | iPhone 5 | iPhone 4S |
| Battery timing (3G Talk) | 10 hours talk time | 8 hours talk time | 9.2 hours talk time |
| Battery timing (Stand by mode) | 250 hours standby | 200 hours standby | 225 hours standby |
Better Camera: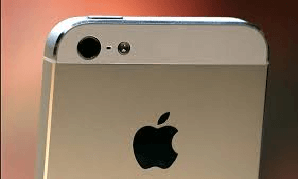 The main camera in iPhone 5s has improved capability of choosing light, which is beneficial for indoor and night shoot. All three phones have the same 8 mega pixels camera, but iPhone 5S has bigger individual pixels and its shutter can open wide. The flash on iPhone 5S is enhanced too. It shoots two distinct light at a time – one amber and the other white. The picture result of iPhone 5S is in enhanced skin tones and more organic colors. The iPhone 5S could have slow motion video feature which iPhone 5 and 4S doesn't have. It also takes up to 10 snaps per second.
Improved Processor:
The A7 processor used in iPhone 5S is speedy than the A6 processor find in iPhone 5 and 4S. The A7 on the iPhone 5S manage data more excellently with 64-bit format rather than 32-bits format used in iPhone 5 and 4S. The iPhone 5S also has M7 processor, which is used for motion relevant tasks. That allots for fitness applications to start without using too much battery.