The first ever smart phone designed for Humans and inspired by nature, Samsung Galaxy S III debuted about a month or two ago. The release of this Samsung Galaxy S III isn't completed yet. Yet, there are some countries where Samsung's Galaxy S III will be releasing in near future. Fortunately, we got our hands on the Samsung Galaxy S III soon after few days of the release. We were excited to have something that has just been announced officially. The Samsung Galaxy S III might be a great competition to Apple because they have added NFC Technology in it and some more great features that we have personally tested. We haven't tested NFC because we don't have this service yet at our place.
Anyhow, we have come across a feature that every one owning an expensive Phone needs to have with it. The same goes for Apple's iPhone. It is also present in them. The feature is no other feature than Find My Phone in Samsung and Find My iPhone for Apple. This is technically a service provided by Samsung and Apple for their Devices. Many other companies might be providing this service for their Devices, but we are only aware with these two well renowned companies. This service allows the owner of the Device to get the location of his lost/stolen Mobile with the help of GPS System integrated in the Phones. This service simply works by making an account on the respective webs and hooking up your Device with your account. Once done, you are secured.
When we got our hands on Samsung Galaxy S III, we were looking for this service in it. We did found out this service, but were unable to activate it. We made an account on Samsung, signed up for this service, and we were unable to turn the service on. However, our GPS and everything was on. So today, we figured out the way to enable this feature on our Samsung Galaxy S III. We thought to share with you people so that you can also activate it easily without any hustle.
The first thing you need to have is the Samsung Galaxy S III. Second, you need to have an account on Samsungdive web or an account made for Samsung Store. Third, you need to be signed into service from your Phone.
After you have met all the requirements, follow the steps below to activate this service on your Phone.
Step 1:
Grab up your Samsung Galaxy S III and navigate to this location.
Settings> Security> Find My Mobile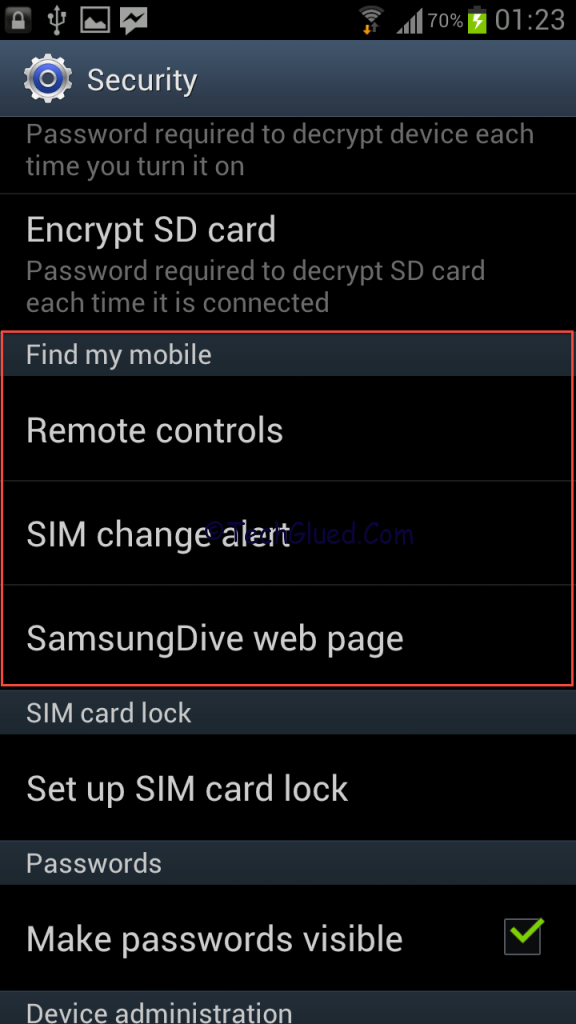 Step 2:
Over there, you will see an option of Remote Control, SIM Change Alert, and SamsungDive Page.
You need to go into remote control option and make sure that you are signed in the account and the enable option is not workable, means you cannot enable or disable it. Don't worry.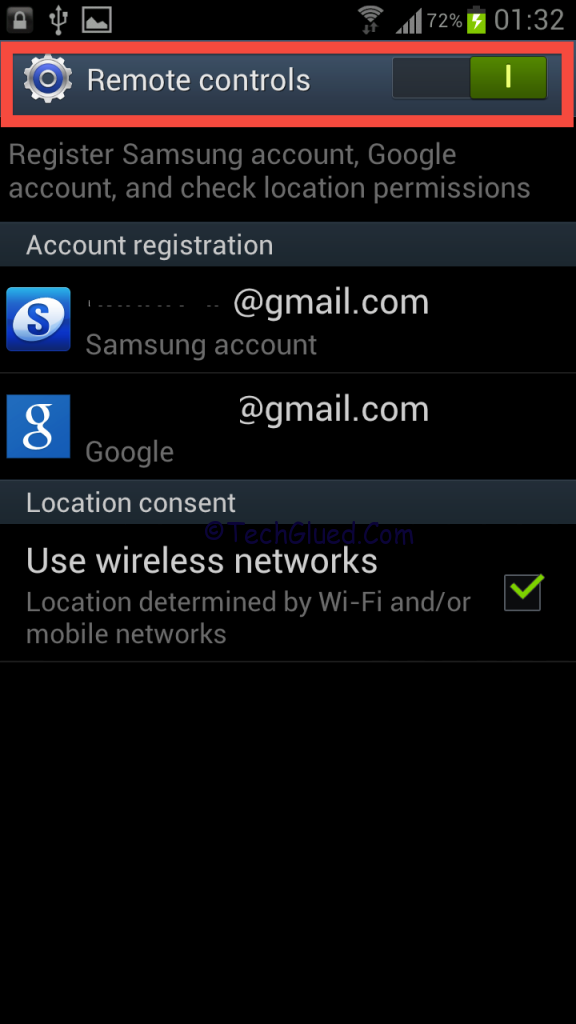 Step 3:
Now go back and go into second option of SIM Change Alert. Now in this option, it will say you to enable the service and add the number of the person whom you would like to notify about the changes made to the SIM.
Now enter in the number. Once done, go back to Remote Controls and activate it.
In no time the Remote Control, option would be enabled. Once you have activated the REMOTE CONTROL feature, there is so much that you can do with it. All you need to do this just head over to samsungdive page and enter in with your ID and PASS.
Once you are in, you can avail all the awesome features that are present there. You can backup your recent call log, set up a pass-code on the screen with the message, beep your Phone and find it. Other than this you can track your Phone with interval of 15 minutes in 24-hours. Here is the demo of the interface of the samsungdive with it's features.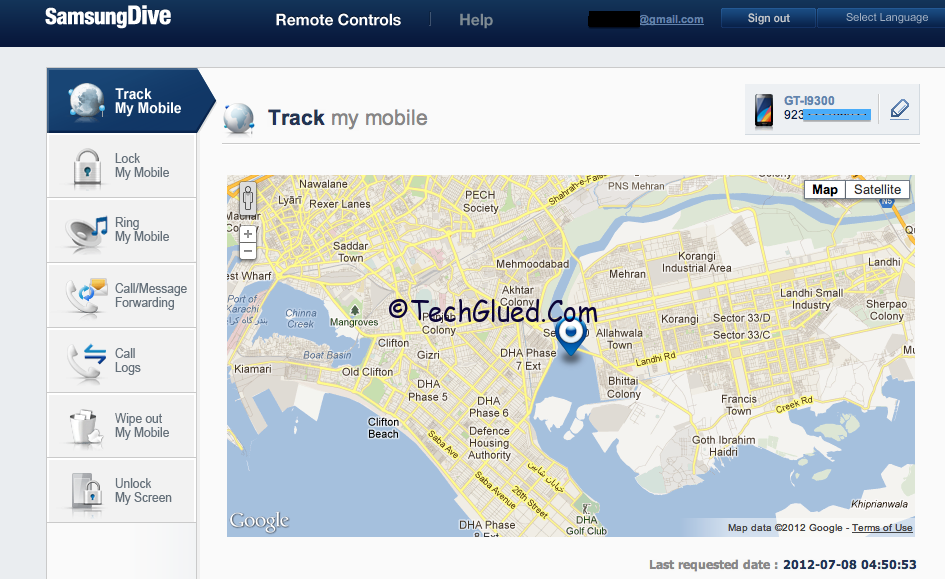 Once you have activated this Remote Control Feature, there is so much that you can avail.
Personally, if we compare the service of Samsung with the service of Apple's Find My iPhone, the Samsung's Service is better in features and service than Apple. We would love to hear your comments on this service.