One of the most amazing features that Apple introduced in iOS 6 was of Panorama. Apple introduced this feature for the iPhone 4S and for the iPhone 5 only. This is one of the amazing features in iOS 6 out of 200 new amazing features. The new feature of Panorama allows a person to shoot a photo up to 240 degrees. With this is one motion photo-capturing feature; the person can use it horizontally and vertically as well. The only thing that Apple didn't told about this amazing feature is about the side changing of the Panorama feature. The side of the Arrow in Panorama can be changed easily without any hustle or nasty tricks.
This means the position of the arrow can be changed from the default (Left Side) to (Right Side) and vice versa. This trick was discovered by Alex Jordan of isource.
The other day I was fiddling around with the feature and discovered that the user can determine the direction of the pan.
While Jordan was playing with the Panorama Feature in iOS 6, he discovered the trick that Apple never told about Panorama in the features or any where on the Internet. This is something that they should have told to the user. We think Apple might not be aware of this fact of side switching in Panorama.
To get this trick on your iPhone, you need to have the following things:
iPhone 5, iPhone 4S
iOS 6
These are the only things that you need in order to achieve the goal of side switching. If you have an iPhone 4S and are on iOS 5.1.1, then we don't recommend you to update to iOS 6 for this feature specially.
How to Change Panorama Direction in iOS 6
Step 1:
Open the Camera.app and go into options available on the top.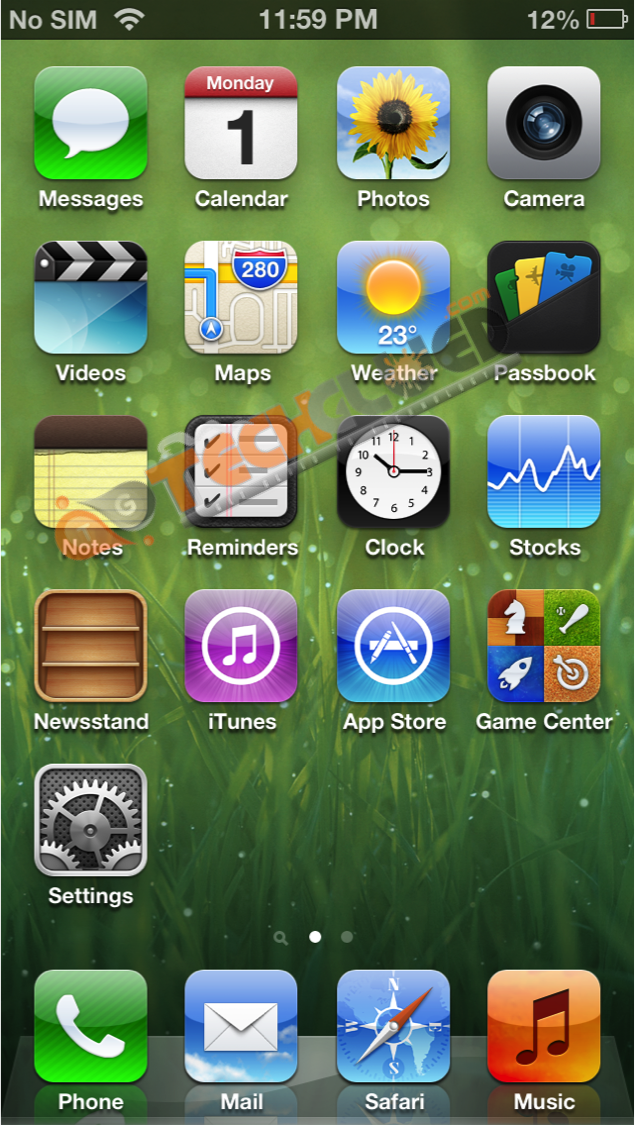 Step 2:
Now open that options and go into panorama mode.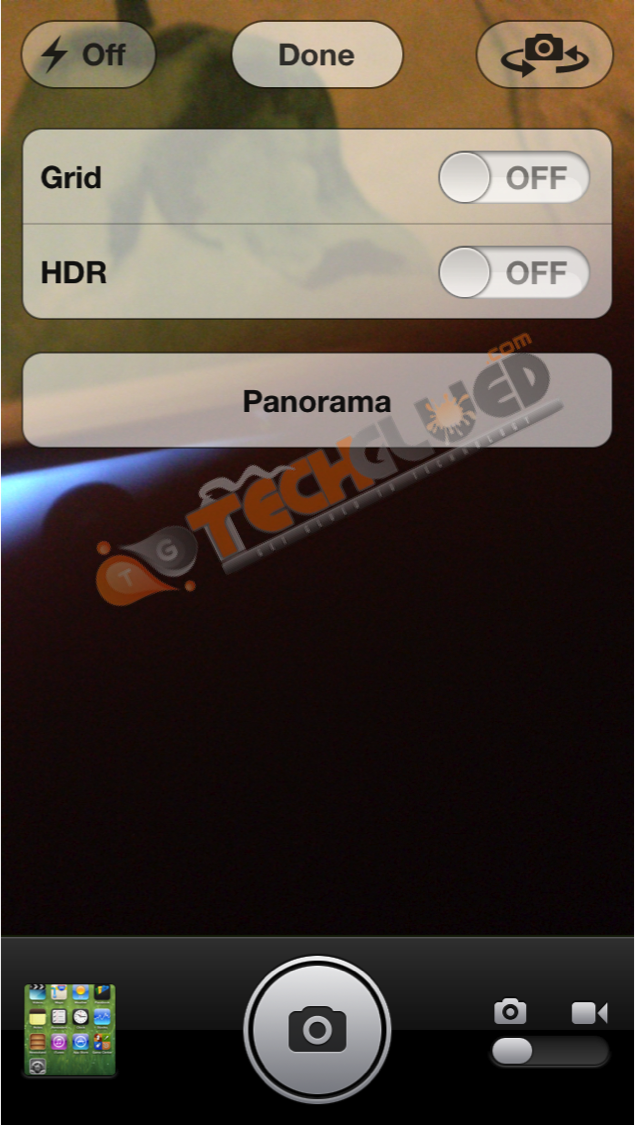 Step 3:
Once you are in the Panorama Mode, simply tap on the White Arrow to change the default direction of left to right to right to left and vice versa.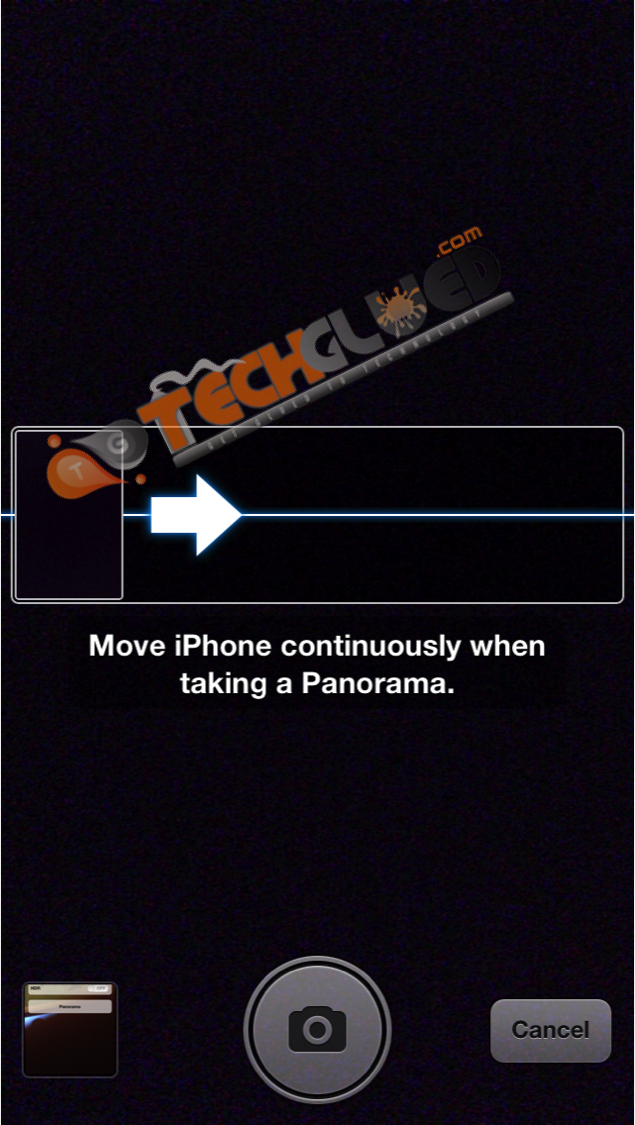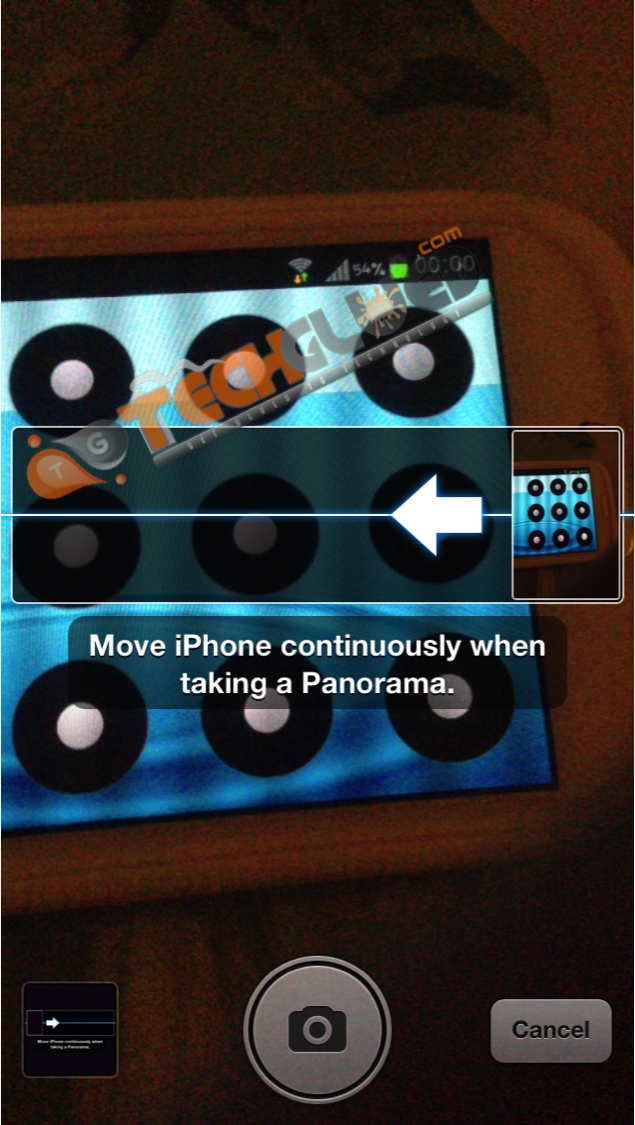 The steps were this simple. Don't forget to comment below if you achieved this goal on your iPhone 5 or iPhone 4S or both.