Few minutes back you heard strange news, and that news is 100% correct. The news is not about any leak of the iPhone 5 or any new Jailbreak, though the news is about the acquisition of Instagram by Facebook. Mark Zuckerberg today announced that they have acquired Instagram, the most popular app for editing and uploading your snaps on different social networks for just $1 Billion. The plans of Mark are to keep Instagram independent entity, and they are not planning to make changes to it. Until now, we cannot provide you any e.t.a or we cannot assume that Mark won't be doing any changes in the near future.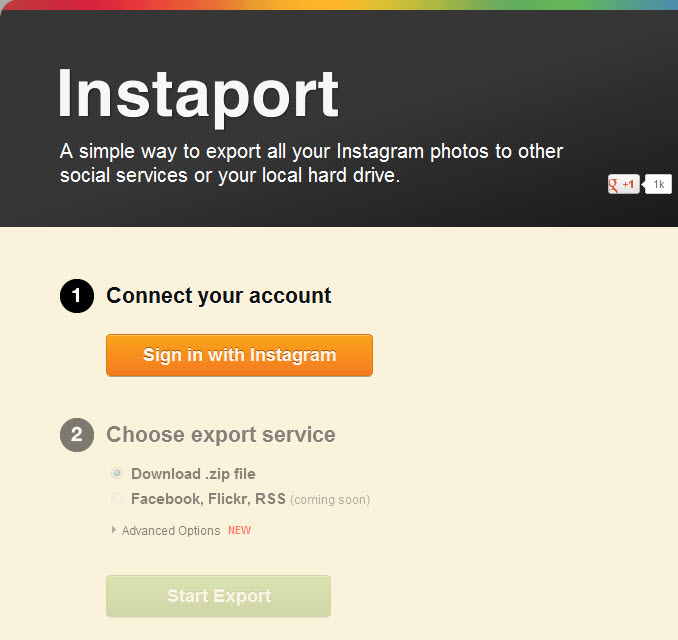 We might not see Instagram the way it is in near future. Mark might change the App into Facebook with all new design, and we won't be able to see the same-old App in action. Before Zuckerberg gets his hand on the Instagram, you can download your entire edited pictures uploaded on Instagram with just one click on your hard disk and keep them away from Zuckerberg. The website is called instaport.me through which you can download all your photos from Instagram to your hard disk and back up them.
All you have to do is just log onto instaport.me with your Instagram account and choose your service on which you need your pictures to be and click Start Export. Once done, your pictures will be on that place in no time and safe from Zuckerberg. The most convenient way would be to download them as a zip. You can get more options by selecting the advanced menu option in instaport.me. 
This is a limited time offer. hurry up before Instagram goes weird.
via Cultofmac