Few days back we told you about the Unlock that was released in Wild for the iPhone 4, iPhone 4S and older iDevice users. The Unlock used SAM method creaked by Luktar_Sun which allowed a user to spoof the ICCID of the iPhone and make it unlock. The method is a great success. The only problem was that method was long and a bit difficult to use. You needed the Real SIM card on which your iPhone was locked on to unlock the iPhone on which carrier you want to. Many of you haven't got that SIM card of you iPhone on which it was locked.
So, recently SAM, updated his Tweak, SAM and SAM PREF in Cydia to make the Unlock process much easier and time saving than before. This time all you have to do is, just enter in the SIM card and press one button and wait for some time for the process to get ended and you will be done.
Now follow the steps to get Unlock in less than a minute.
Steps to Follow:
Step 1:
You must be Jailbroken on your iPhone in order to perform this unlock. In other words, you must got Cydia on your iPhone to make this method work.
Step 2:
Open Cydia and add a repo by going into Manage>Sources and tapping the Edit Button on top right with Add button on Left.
Repo.bingner.com
Step 3:
Once the repo is added, Install SAM and it will install few packages with its self. After the installation is done, it will ask to restart the Springboard. Do it.
Step 4:
Once the spring is restarted, you will get a new icon with the name of SAM PREF, open that icon.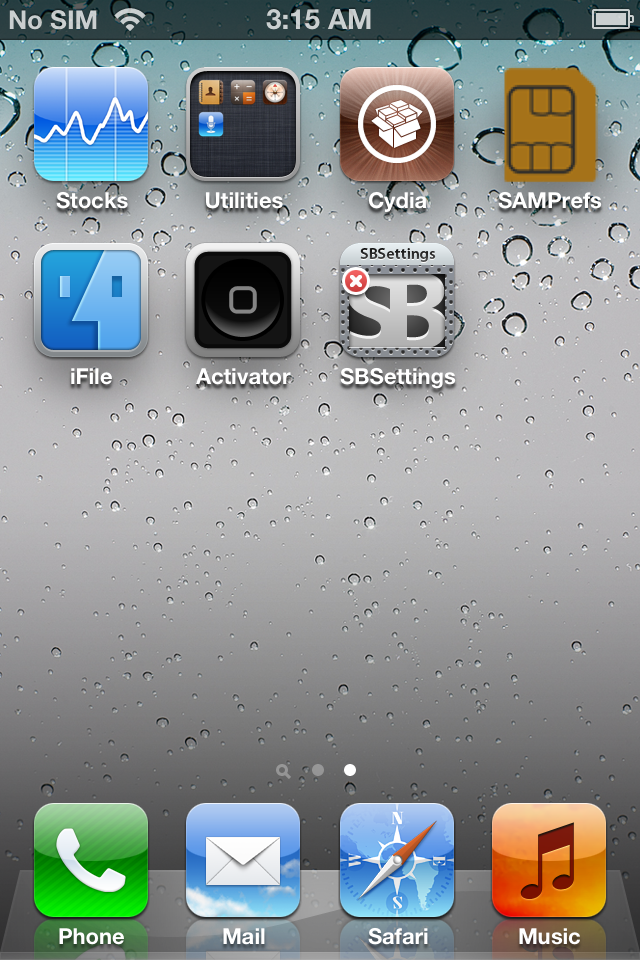 Step 5:
When you have opened that icon, you will see many settings in it. Just go to Utilities.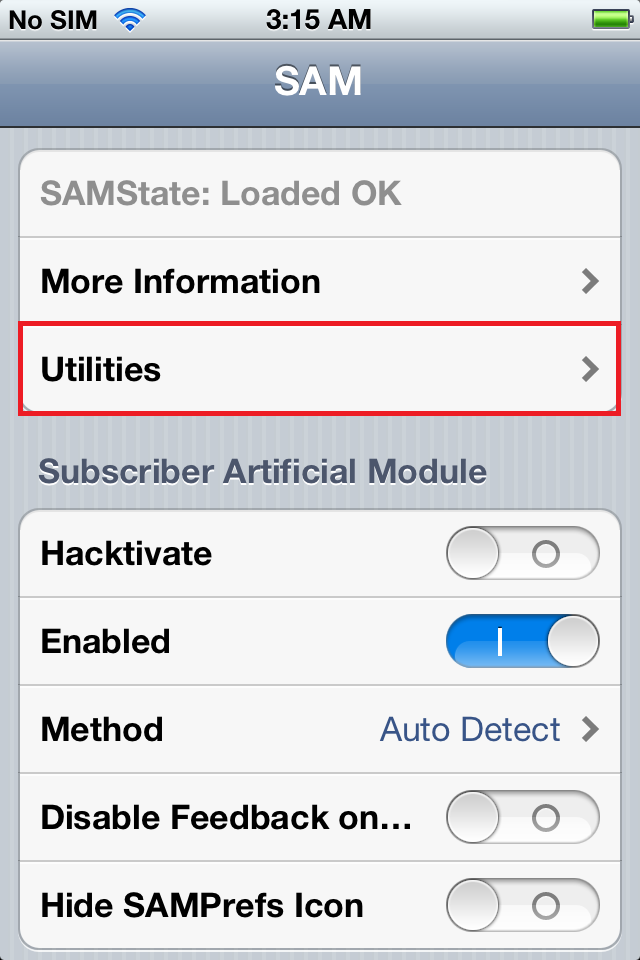 Step 6:
Once you are in Utilities, you will see six options out of which you have to choose only one of them which are Attempt Activation. Just press Attempt Activation and wait for few seconds while SAM PREF does the work for you.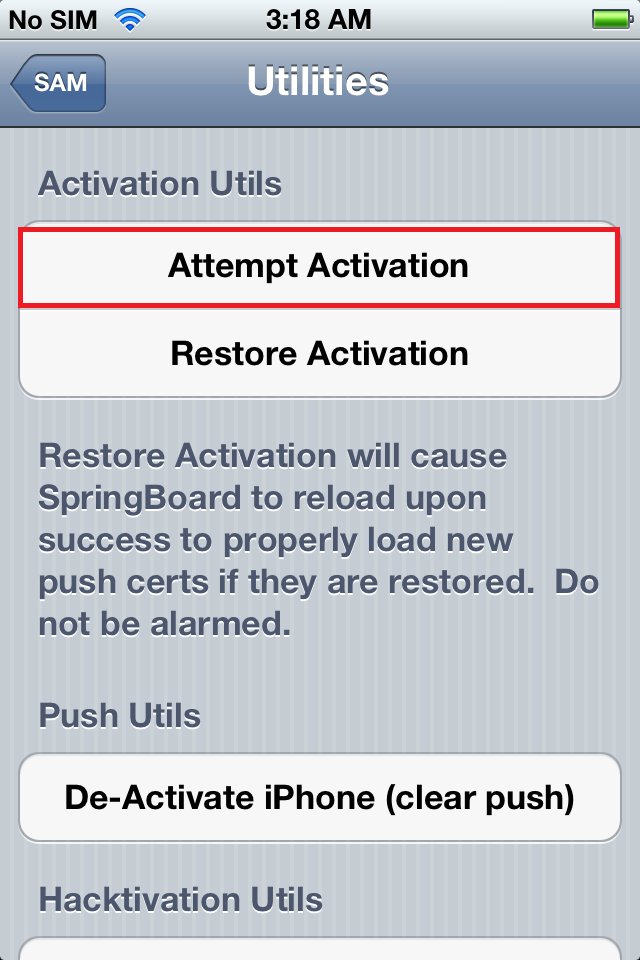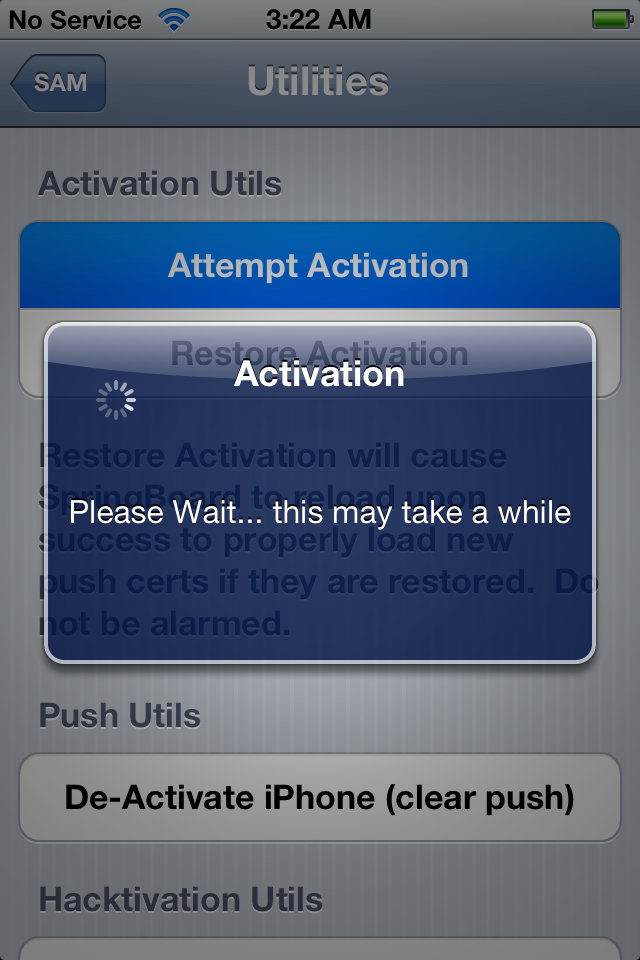 ** If Attempt Activation doesn't shows up, simply press Deactivate iPhone (Push). This happened with me that the Attempt Activation never occurred.
Step 7:
Once it is done, you will be unlocked on your carrier in no time.
Step 8:
Now backup your Activation ticket using this method to stay unlocked in future.
This method has been fixed by Apple, So this method won't work any more.