Moving with the speed of light, Android on Thursday made a huge challenger comeback to beat Apple by making Ice Screen. Where Apple is planning to release a HDTV this year or they might have planned for future, Android has just unveiled their Ice Screen TV. Android after powering Smart Phones, Tablets, Media Players, and Cameras has now entered in the market of T.V (Television) to grab some market share. Today Android took a step further to change the way we see T.V in our living rooms. Android with the help of Tencent and TCL Multimedia have made this Ice Screen.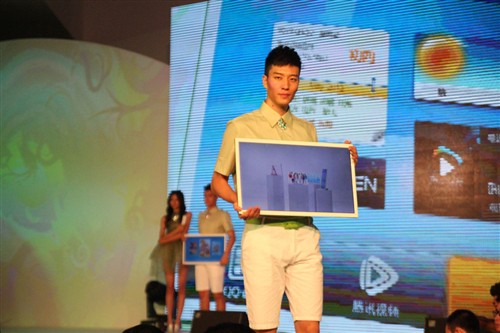 Ice Screen is a new Android powered television featuring a 26-inch screen with a 1336X768 display that allows user to browse on the Internet, access videos, listen to music, and play games through QQ Services. Behind the covering, the machine features a 4GB of RAM, dual-core cortex A9 1GHz Processor, a Mali 400GPU, and support of MC up to 32GB. On the front end of Ice Screen, Wi-Fi, pair of USB Ports, HDMI Port, and a 3.5mm headphone jack are provided. In addition to all of the goodies packed, the Ice Screen T.V is fully portable and can be used in any orientation. Moreover, any Android powered device with minimum OS 2.2 can be used to control the Ice Screen T.V without any hiccups.
If you are planning to get your hands on to this new Ice Screen T.V by Google, then you need to wait until September 3 because Ice Screen T.V would be released on September 3. The expected price quoted by TechnoBufallo is $315. That is not that much expensive. One can easily afford it.