Apple Devices running iOS 7 Beta version appeared OnSwipe Analytics Tool.
Apple's WWDC 13 is a month away and the expectations for iOS 7 Beta 1 to debut are really high. In order to see the first beta of iOS 7, Developers registered themselves for WWDC 13 in few seconds. The registrations of WWDC 13 were so quick that Apple made a new record of the tickets being sold out in 120 seconds. The only reason behind all the tickets to be sold out in 120 seconds was the hunger of iOS 7 Beta version and long rumored OS X 10.9. These are the two things that helped Apple in setting a new record.
Following this new record made by Apple, we are aware of the fact that iOS 7 will make an appearance at this years WWDC 13 and Apple is definitely testing it under the hood for the initial release. Therefore, today a company called OnSwipe that is well-known for its HTML 5 work and conversion of websites into Tablet Compatibility saw a hike in traffic from iPhone's and iPad's on its parent websites. Amazingly, the devices were running iOS 7 Beta version. The devices were located in both Cupertino and San Francisco.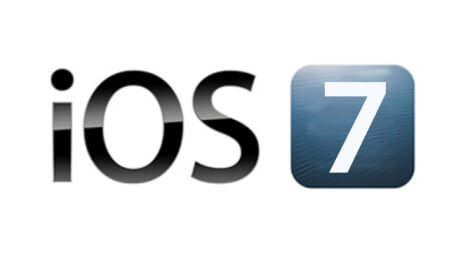 San Francisco was leading the race of iOS 7 visits by 18.75%, where as Cupertino accounted for 17.9% visits. The purpose of the visit is unclear.
However, before releasing any new iOS version for public, Apple tests the Beta build internally first, then it rolls out iOS Beta versions for registered developers, and then after months of testing, it releases for General Public. This time Apple has started the initial beta testing month before the iOS 7 Beta 1 initial release. It could mean that Apple is planning to announce something new and unique in iOS 7 on which the fruit company had been working since a long time. The thing could be any feature taken from the Jailbreak community because Jailbreak community has many talented developers.