Well some hours are left for the Apple Event to start at Yerba Buena Center, San Francisco and the hotness is increasing plus the heartbeats for the Apple fans. According tot he sources playing around Apple have already claimed that the iPad 3 rather iPad HD will have a Retina Display 2048 x 1536, A5X Chip, 4G LTE modem, more RAM, new lenses and more in the iPad. On the other side the sources also have claimed that the new Apple TV will too launch today along side iOS 5.1's public releasing date. The Siri in the iPad 3/iPad HD will be a reliable experience for the users, the tablet performing there tasks. On the other hand we believe that the Xcode will release for the app's to develop for iPad 3's/iPad HD's Retina display.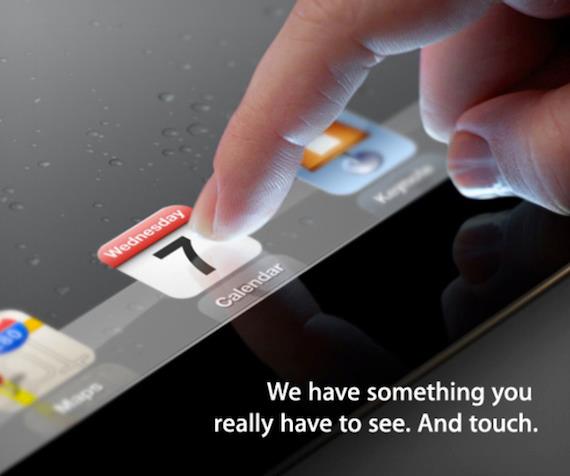 The Verge at the last minute has broken all the sources and claimed that instead of 16th March 2012, the new iPad will straight away launch tomorrow at AT&T and Verizon wireless. As we have reported that the AT&T and Verizon are coming with something as on there web previewed. The Verge also claim that there inner sources have revealed that the A5X processor is though dual core not the expected quad core chip by Apple.
The sources are high enough though they also claimed an increase in the GPU with new technology. On the other hand the iPad 3's iOS will have SIRI. We also expect an update for SIRI too. So the last minute rumors are up and the Yerba Buena Center is ready to receive its viewers, bloggers and the team of Apple in few hours, so stay tuned for the news of iPad 3.