After the arrival of 128GB, iPad With Retina Display comes the number of iPad 5 to rule the Internet. Beating the news of the alleged arrival of iPhone 5S with iPhone 6, iPad 5 rear shell suddenly surfaced the Internet pointing out towards a complete new design. The rear shell that was leaked with complete new design is believed to be of the iPad 5 because it was highly expected that Apple would redesign the upcoming iPad 5. The shape of the iPad 5 would be completely different from its predecessors. Until now, every iPad has the same design other than the iPad Mini. The iPad Mini has a different design than the iPad 4 and its predecessors.
As far as the design of the iPad 5 is concerned, it is rumored that it will imitate the same design as of the iPad Mini. The color variation of the iPad 5 will be the same White & Silver, Black & Slate, thinner frame, round edges, and all the design elements that iPad Mini has, but with a bigger size of 9.7-inch. Following the claim of the imitation of iPad 5 of iPad Mini, a purported Chinese iPad case Maker tipped the folks over 9to5mac with the alleged images of the rear shell of the iPad 5.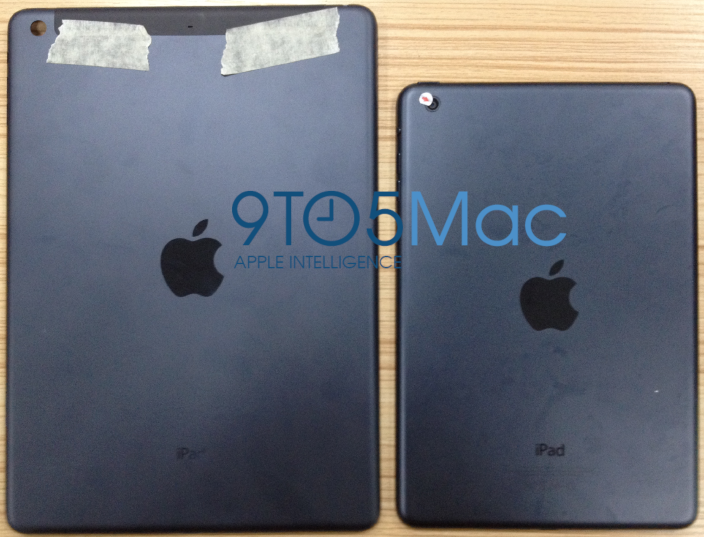 The authenticity of the images sent to 9to5mac cannot be verified because the images are not clear enough to put our faith in them and to believe that the leaked rear shell is legit. The Chinese iPad case manufacturer told that the rear shell is the prototype of the Apple iPad 5 and this is how the iPad 5 with a 9.7-inch display will look like (if released). Comparing the images of the iPad 5 rear shell with the iPad Mini, the design of both the casings are the same. The only difference is of the screen size.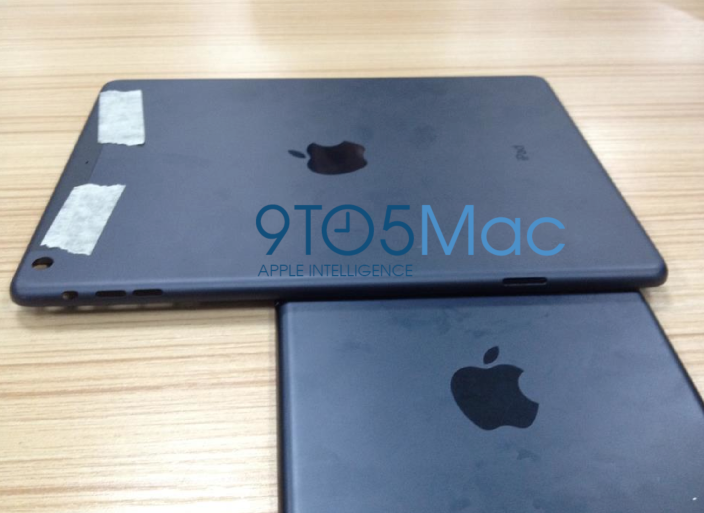 If you examine the above picture clearly, you will see the back plate that is present on the alleged iPad 5 rear shell shows that the casing was of Wi-Fi + LTE model of the iPad.
For the time being, lets believe that the images are legit, and then we can conclude that Apple has started to make the iPad 5 Internally or has started to design the iPad 5 internally and has planned for the September launch of the iPad 5. If the launch of the iPad 5 is scheduled for September, then we can say that images floating from China are somewhat legit because the iPhone 5 images were leaked months prior to official announcement.