The advancement in smartphone technology has started to kill people. This might sound strange, but the fact is that a 23 Years Old Women in China was Electrocuted by Apple's latest iPhone 5 while it was on charge. The story seems to be strange and unique in all these past years, where we have heard about smartphones catching fire on charge, but taking some ones live is a serious question. Recently we told you about Samsung Galaxy S4 went on fire in U.A.E of a woman who was sleeping and her Galaxy S4 was on charge. In the middle of the night, she woke up to see her toddler and found Galaxy S4 in flames.
She took an immediate action, due to which she was safe. But what about this Chinese Girl who was using the iPhone 5 while it was on charge. What made the iPhone 5 electrocute her?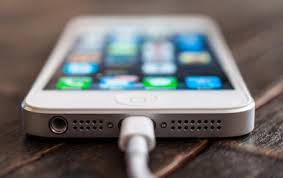 The reports of iPhone 5 electrocution comes from a Chinese Micro Blog called Sin Weibo, where the elder sister of the victim claimed that her sister was shocked to death while charging the iPhone 5 and she wants an explanation from Apple regarding this case. Moreover, she urged users not to use any phone while it is on charge.

After the incident took place in China, Apple issued a brief statement on this incident paying condolence to the family members of the victim and owed to investigate in the case to find the possible reason of electrocution.
In an another report from Sina Tech stated that Chinese Police has confirmed the death of Ma was done because of Electrocution, but they are not sure if the iPhone 5 was involved in the matter or not. The family has passed all the evidence to the police for further investigation into this matter.
On the other hand, China Consumer Association on May 7, 2013 issues a report stating that a mobile charger without CCC (compulsory product certification system) is not less than a grenade. To use a phone charger without CCC Certification can lead towards many incidents and this incident can be one of them.
The team of TechGlued also pays condolence to the family of the victim.